Thursday, 6th February 2014
Walk:
The Castle, Wilderswood, Two Lads Cairns, Rivington Pike, Rivington Village
Start Point:
Great House Barn
Grid Reference:
SD 628 138
Distance:
7 miles
Ascent:
1,200 feet
Time:
3 hours
Weather:
Dry and mild
Comments:
A short walk due to time limitations through the well-known area of Rivngton. It was disappointing to see that a large proportion of trees in Wilderswood have now been felled but these should be replaced by natural woodland.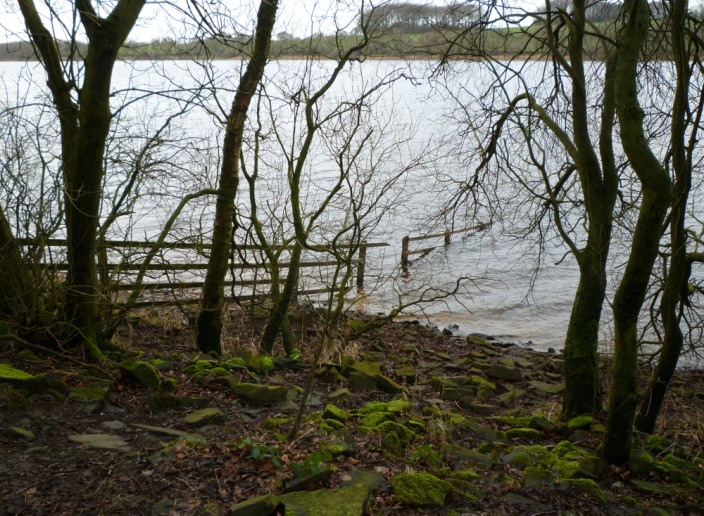 Disappearing fence at Lower Rivington Reservoir
The Castle - built as a ruin by Lord Leverhulme
The llama isn't as friendly as it has been previously
Feeding time . . .
but you have to be prepared . . .
for a little paddling
Two Lads Cairns . . .
with views to Winter Hill
Looking over Pike Cottage and garden to Rivington Pike . . .
where a couple of cyclists swap notes with a walker
A bench has been added since my last visit here
Some lads enjoy sliding downhill - not good for the grass in the recent wet weather
One of the bridges in the gardens . . .
and a closer look at the brickwork
The Pigeon Tower which I didn't visit today
Rivington Hall Barn - where motor cyclists meet every weekned
Would rather have seen a red squirrel!
Rivington Village Green and stocks