Saturday, 11th January 2014
Walk:
Johnsons Hillock, Leeds & Liverpool Canal, Ollerton Fold, Withnell Fold, Denham Mill, Whittle Spinney
Start Point:
Home
Grid Reference:
SD 574 226
Distance:
10.5 miles
Ascent:
1,140 feet
Time:
5.5 hours
Weather:
Dry with some sun
Comments:
Having found some information about sections of this walk I decided to repeat it and look out for the things I missed previously. It was quite muddy underfoot in places but not too bad considering all the rain we had been having.
Millstones similar to these were produced from hogh quality millstone grit found at the nearby Whittle Hill Quarries. The upright stone was found during excavation work.
A special stone wharf with a crane was built near the Duke of York to load stones onto the canal barges
The Duke of York canal basin was filled in when the canal fell into disuse (1880)
A dark culvert takes water under . . .
the former Lancaster canal line
While in the opposite direction the water emerges from a tunnel under the pedestrian tunnel beneath the M61
Making my way through the pedestrian tunnel . . .
the waters of the River Lostock . . .
can be seen entering the tunnel
The Walton Branch section of the canal now ends at Town Lane but after a short distance . . .
it joins the Leeds and Liverpool canal
An impressive flight of seven locks . . .
take the canal up 60 feet . . .
and are interspersed by . . .
a couple of canal basins
The water is quite high in the canal today
The capstans alongside the lock . . .
display the resluts of wear from the ropes . . .
and beside the bridge is a hook around which the tow rope passed to pull the boat out of the lock
After crossing the road . . .
there is a section that was developed specifically for blind and partially sighted people
At the final lock Top Lock pub graces the banks of Johnsons Hillock . . .
with the Lock Keepers Cottage on the opposite side of the canal
Another example of the grooves caused by the ropes
Time for a stretch . . .
but I don't know what breed these ducks are
As the aqueduct comes into view . . .
I know it is time to cross the canal . . .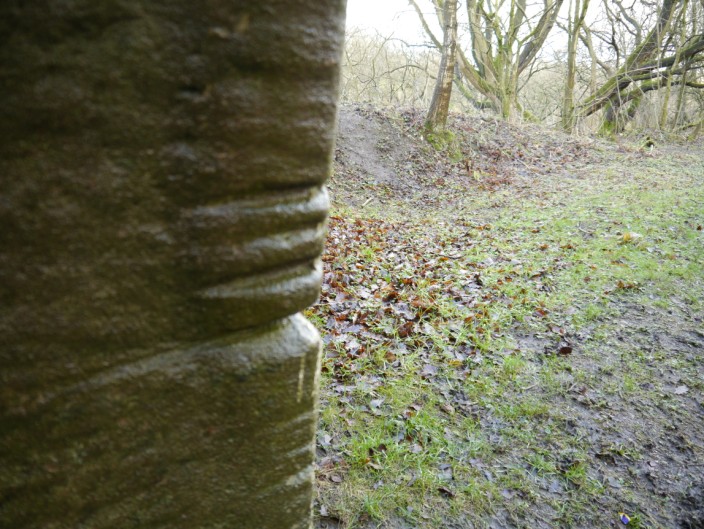 but under the bridge more signs of wear from ropes . . .
then a last look (for now) . . .
Just the spot for lunch at Withnell Fold . . .
and some added interest nearby
A smart looking farm . . .
which has its own history
A reminder of the past - where my daughter used to stable her horse
Is this a graveyard for disused machinery?
Someone has added symbols on Hough Hill . . .
which is just above . . .
Denham Quarry
Some new information boards . . .
explain various parts . . .
of the rock face . . .
and necessitate . . .
further exploration . . .
to identify . . .
the various parts
Extensive erosion . . .
reveals how the roots . . .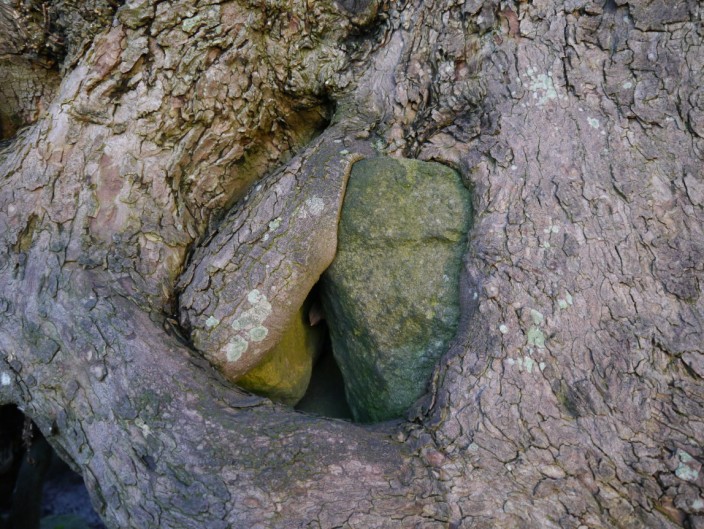 have grown around the stones
and how they spread themselves into the ground
Back to modern day constructionn - the M61