Sunday, 13th July 2014
Walk:
Grisedale, Hellgill, The High Way, Homesett Scar, Moorcock Inn, Dandrymire Viaduct
Start Point:
Garsdale Station car park
Grid Reference:
SD 787 916
Distance:
14 miles
Ascent:
2,100 feet
Time:
7 hours
Weather:
Drizzle followed by intermittent sunny spells
Comments:
A drizzly morning developed into a fine and sunny afternoon as we explored the flanks of the valleys in this area. With some very wet and long grass and boggy sections more than one member of the group ended up with wet feet! There were good views to be had but it was a good thing we weren't here a week earlier - during the Tour de France!!!
Setting out from Garsdale Station overflow car park . . .
we pass some highland cattle . . .
with rather large horns . . .
and are pleased we are not following this sign . . .
with this fellow guarding the route!
Karen spots a field orchid as we walk down the road . . .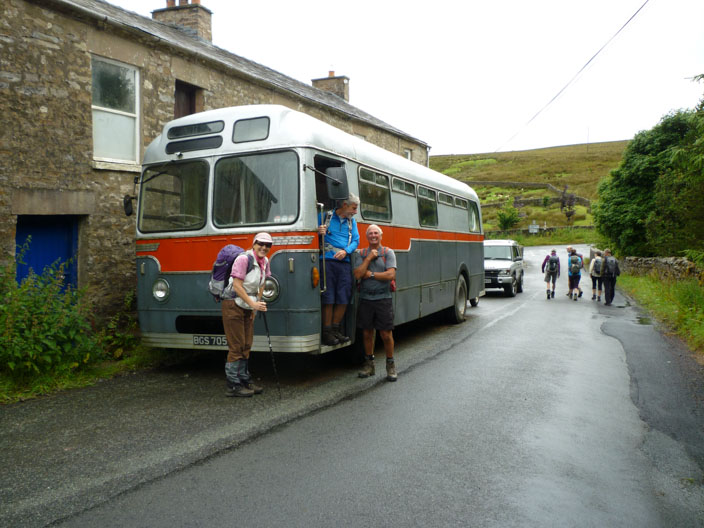 to check out alternative transport
The drizzle closes in as we walk beside Grisedale Beck . . .
and past the Grade II listed property, Reachey, renovated from a ruin in 2005/6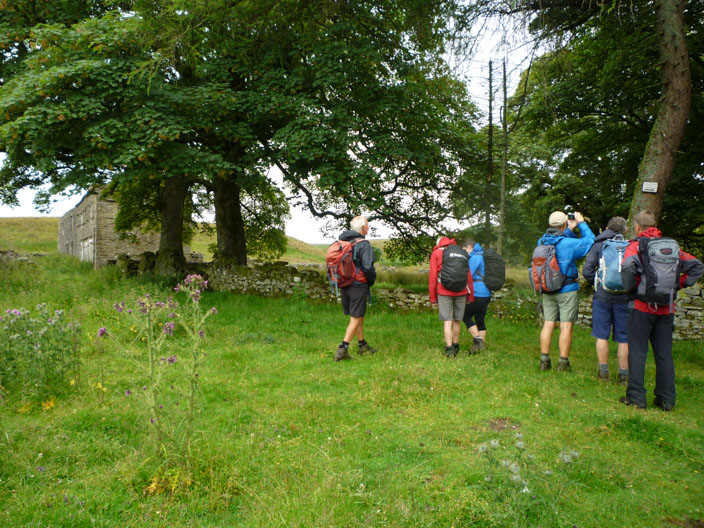 A sign on a tree attracts the group's attention . . .
as it marks an old Quaker burial ground . . .
near some ruins at East Scale . . .
and West Scale . . .
but the beam needs a little TLC . . .
and you won't get very far up this spiral staircase . . .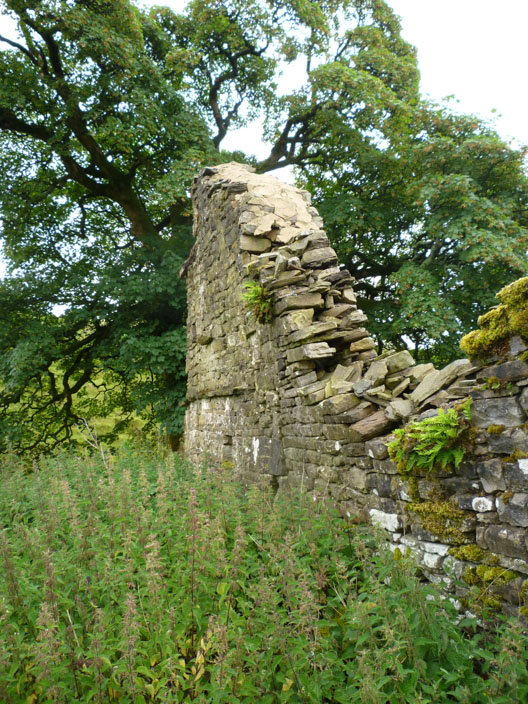 and in the garden I wouldn't sit below this wall!
A rocky outcrop provides a good spot for our morning break
A friendly shetland pony . . .
enjoys a good rub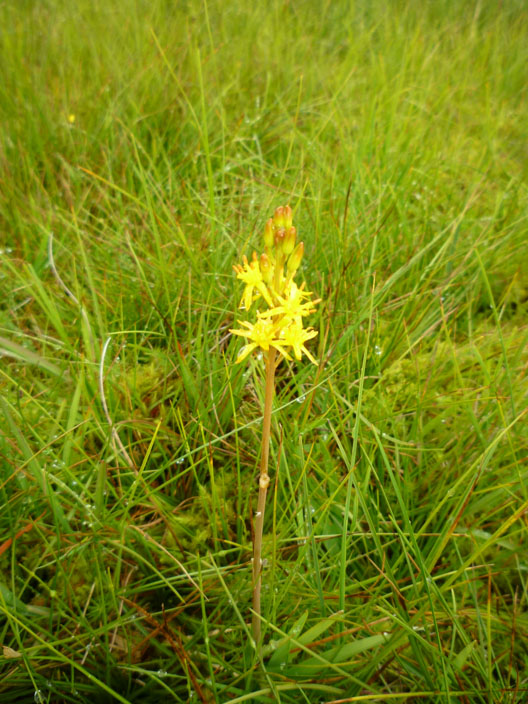 Eagle-eyed Karen spots another field orchid . . .
and then some more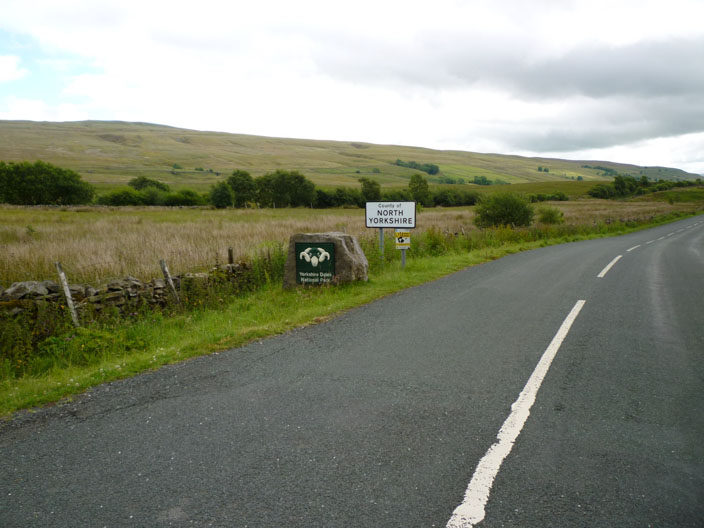 Crossing a minor road . . .
and from one county to another . . .
near Aisgill Moor Cottages . . .
where a garden hides . . .
a decapitated, armless figure!
Les is in relaxed mode . . .
as we stop for lunch . . .
near a ruined farmhouse
A bit small for a lime kiln!
Zooming in on Dandrymire Viaduct
Looking towards Appersett from The High Way
Now that's more like it . . .
as Tony and John explore a 'proper' lime kiln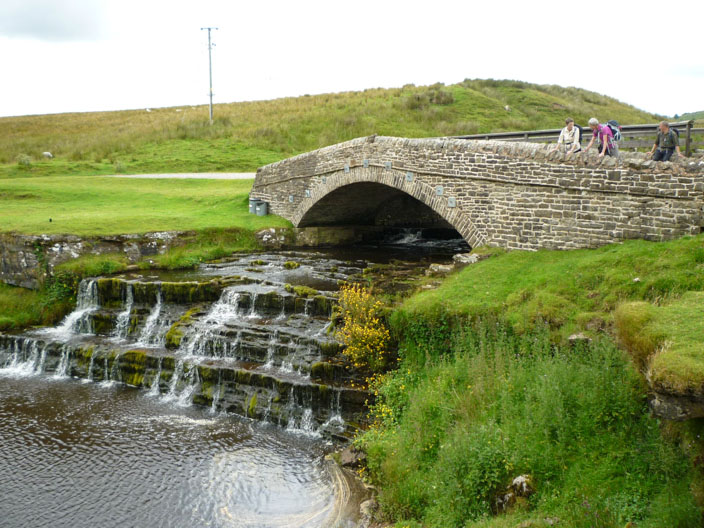 Crossing the River Ure . . .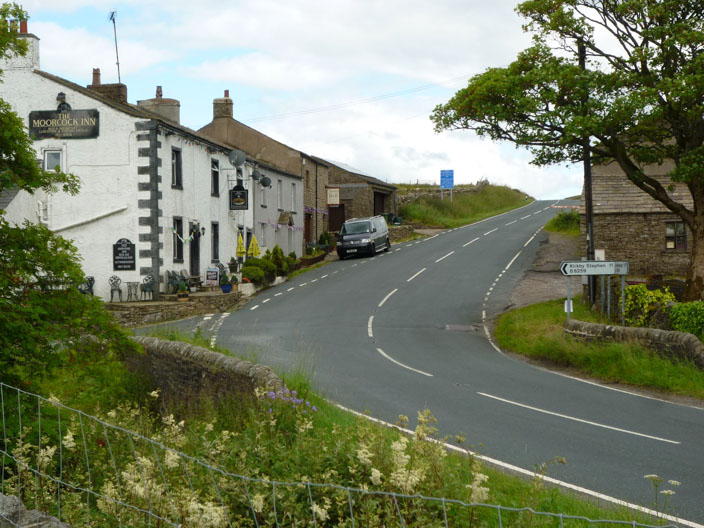 but there is no stopping at The Moorcock Inn
Dandrymire Viaduct