Sunday, 27th July 2014
Walk:
River Aire, Calton, Calton Moor, Weets Top, Smearbottoms Lane, Street Gate, Ing Scar Crag, Long Lane, Malham, Scalegill Mill
Start Point:
Kirkby Malham Church
Grid Reference:
SD 893 609
Distance:
13 miles
Ascent:
1,700 feet
Time:
6 hours
Weather:
Sunny spells
Comments:
Ian, Karen and Sheila joined me on this low level walk around Malham. After following the River Aire south we paid a quick visit to Calton before heading across Calton Moor to Weets Top. Smearbottom Lane took us to a track past limestone outcrops to Mastiles Lane. We then headed west to reach the Pennine Way and on to the head of Watlowes. Instead of heading down the gully we crossed fields with views down to Malham Cove. Seeing an inviting coffee shop in Malham we enjoyed a short refreshment break before rejoining the River Aire to return to Kirkby Malham.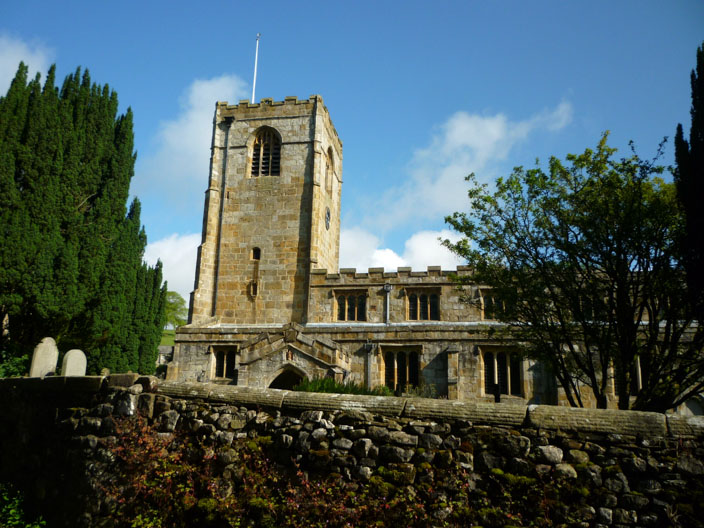 St Michael's Church, Kirkby Malham
Arriving in Calton . . .
Karen spots something amusing . . .
the sheep cross the field . . .
to show us their curly horns . . .
the winner of the curls!
Later on this flock of sheep take their leave as we pass
Weets Top . . .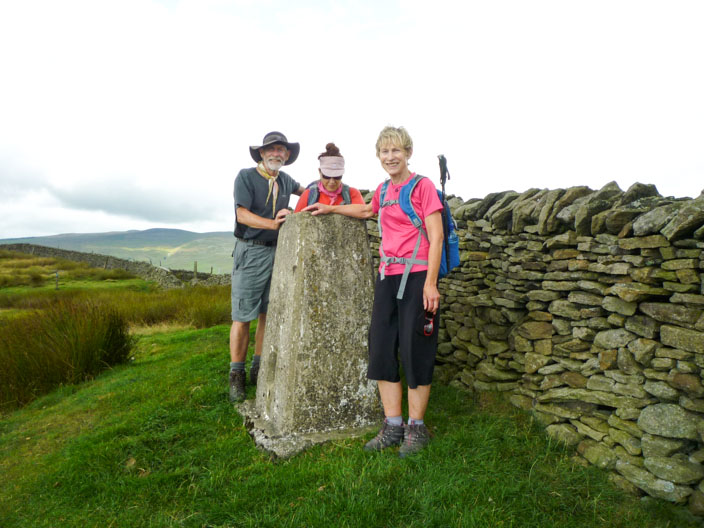 but I think Karen has gone to sleep!
These are the remains of a medieval monastic wayside cross. The cross was restored in 1955 and only the base or socket stone is original. The base is made from gritstone and stands near the junction of five townships so may have been important as a boundary stone as well as a route marker to and from the Fountains Abbey estates on Malham Moor
Keeping an eye on us . . .
or should I say 6 eyes
Crossing Gordale Beck
After passing through the limestone gorge . . .
we check out the gully leading to the limestone pavement above Malham Cove . . .
but we stay high and cross fields where Ian, Karen and Sheila . . .
admire the field patterns and limestone walls
Malham Cove and limestone pavement
Scalegill Mill, originally a cornmill and then from later in the 18thC, a cotton mill but now holiday flats and cottages
Kirkby Malham Village Hall which now provides accommodation