Monday, 16th June 2014
Walk:
Raven Crag, High Seat, Bleaberrry Fell, Walla Crag, Dale Bottom, The Benn circular route
Start Point:
Lay-by 0.6 mls north Armboth Fell car park
Grid Reference:
NY 306 181
Distance:
13 miles
Ascent:
2,700 feet
Time:
7 hours
Weather:
Mainly sunny and warm
Comments:
The triangle at the T-junction at the north end of Thirlmere used to be a free parking area but now it is pay and display and would cost £7 for over 4 hours. Consequently I parked in the layby 0.6 miles north of the Armboth car park. After walking back along the road to the footpath to Raven Crag I found there was another lay-by that I could have used - must remember next time! From here the climb to Raven Crag is fairly steep but I prefer it to coming down by this route. As ever, the views from the Crag make the climb worthwhile.
Nearby, an ancient fort is marked on the map next to Castle Crag. Though there is now a sign signifying its presence, there was no evidence of any remains. However, I did find a route to the top of the Crag. After returning to the forest track I followed it south and eventually found a kissing gate to give access through the deer fence to the open fells. While there is no footpath marked across the fells at this point it was quite easy to walk across to High Seat - though heavy going underfoot on the tussocky terrain. From there I made my way to Bleaberry Fell where a cairn and shelter have been built since my last visit. My next stop was Walla Crag where the views of Derwent Water and Bassenthwaite were magnificent in the clear conditions. The rest of the route took in Rakefoot, Dale Bottom and Shaw Bank before joining the track around The Benn and back to the car.
Just after parking the car beside Thirlmere . . . .
I managed to catch this well camouflaged aeroplane
Raven Crag - from half way up the climb
One of the views from Raven Crag . . .
but I think this is better . . .
and select it for my summits photo
The ancient Fort is marked on the map . . .
but there is no sign of anything at this side of the Crag . . .
or on its summit . . .
but there are good views of Skiddaw
Approaching High Seat . . .
where there are views across to the North-Western Fells . . .
and another one 'for the album'
Blencathra from . . .
Bleaberry Fell . . .
and looking towards Bassenthwaite and Skiddaw
Derwent Water from the descent
Is this the makings of a new island in Derwent Water?
The best viewpoint from Walla Crag . . .
but the Wainwright is set a little further back . . .
from where Blencathra and Clough Head can also be seen . . .
and makes a good angle for my photos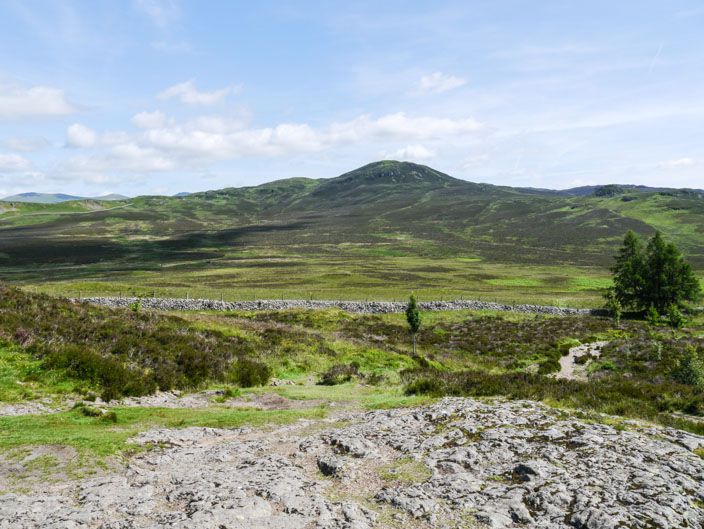 Looking back to Bleaberry Fell
Following the track and road around The Benn, Raven Crag comes back into view
and Thirlmere from the car park