Monday, 12th May 2014
Walk:
Great Hill, Hordern Stoops, Winter Hill, Rivington Pike, Rivington Great Barn, Rivington & Anglezarke Reservoirs, The Goit
Start Point:
White Coppice Cricket Club CP
Grid Reference:
SD 619 190
Distance:
13 miles
Ascent:
1,940 feet
Time:
5.75 hours
Weather:
Overcast then sunny later on
Comments:
With a reasonable weather forecast I decided on a local walk in a well-known area, Great Hill, Winter Hill and Rivington Pike. The early dark clouds gave way to blue skies and sunny spells after leaving Winter Hill. At Rivington Great Hall Barn I was treated to a peacock displaying its tail feathers - and making its voice heard! The woodland was full of bluebells - the British ones! Instead of returning via Stronstrey Bank I took the all terrain path beside the River Goit but this was in a very poor state and very muddy.
A lamb takes a good look . . .
then poses for the camera
Heading down to Hordern Stoops with the climb to Winter Hill beyond
A trial surface placed here in 2013 . . .
looks like it wasn't successful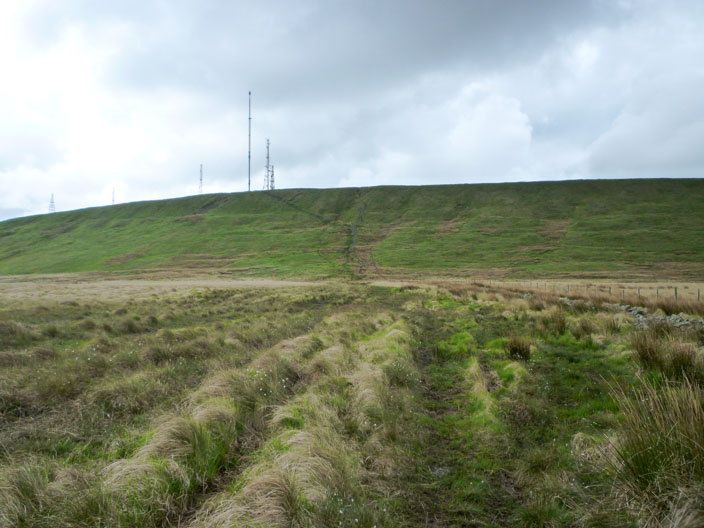 The diagonal path leads up to . . .
Winter Hill . . .
with its array of masts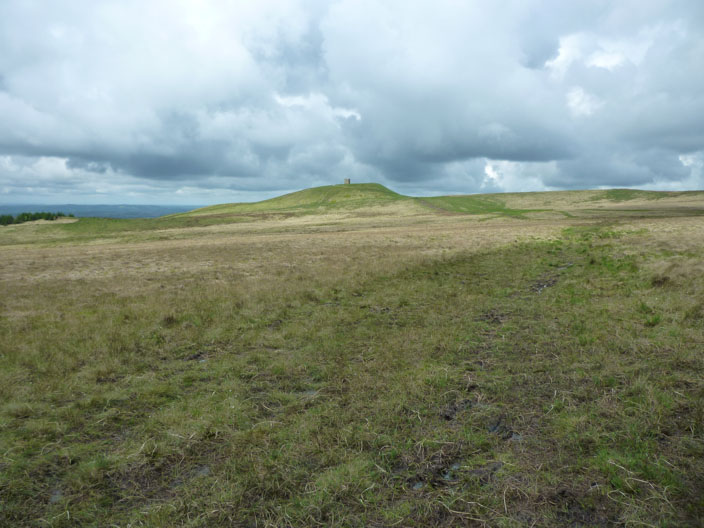 Trying out a new path . . .
to Rivington Pike . . .
where the new seat I saw last time has doubled
The Reebok Stadium and Middlebrook shopping centre
A path leads directly across to Winter Hill and one heads right to The Two Lads Cairns - which I used
A sunny Pigeon Tower
At Rivington Hall Barn . . .
a peacock loudly announces its presence . . .
and shows off its tail feathers . . .
and its colourful wings
A splendid display . . .
but is this my 'best side'?
Reflections in the pond
Lower Rivington Reservoir . . .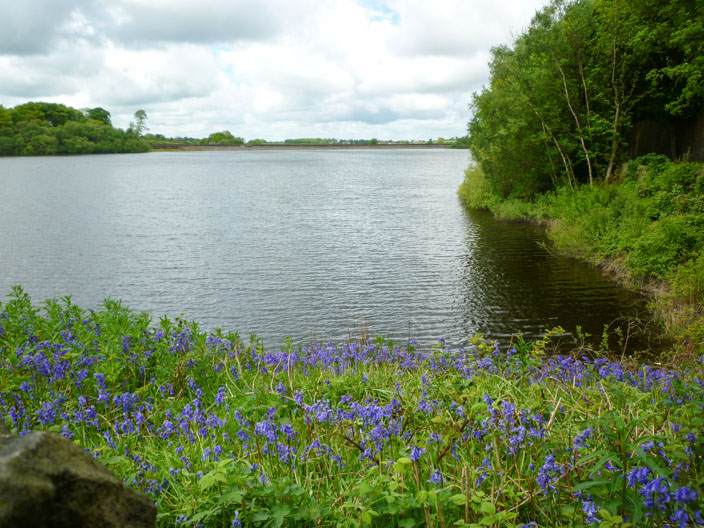 Upper Rivington Reservoir . . .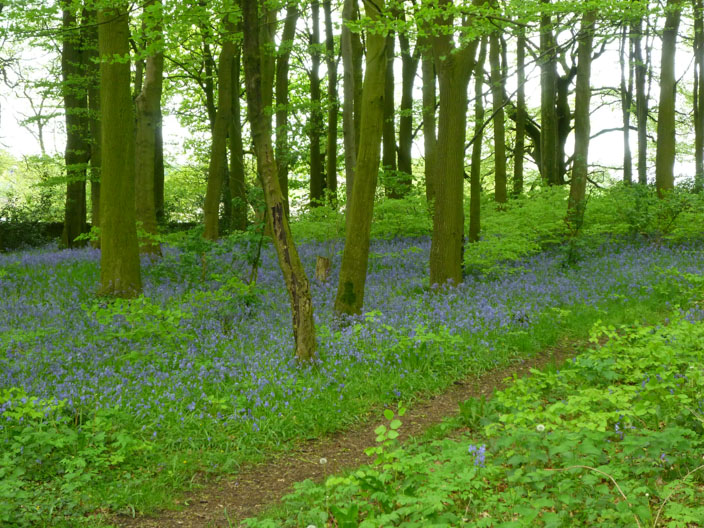 and a beatiful display of bluebells . . .
before reaching Anglezarke Reservoir
The gorse is in full bloom . . .
above another view of Anglezarke Reservoir
A close up - to check that these are British bluebells
Watermans Cottage . . .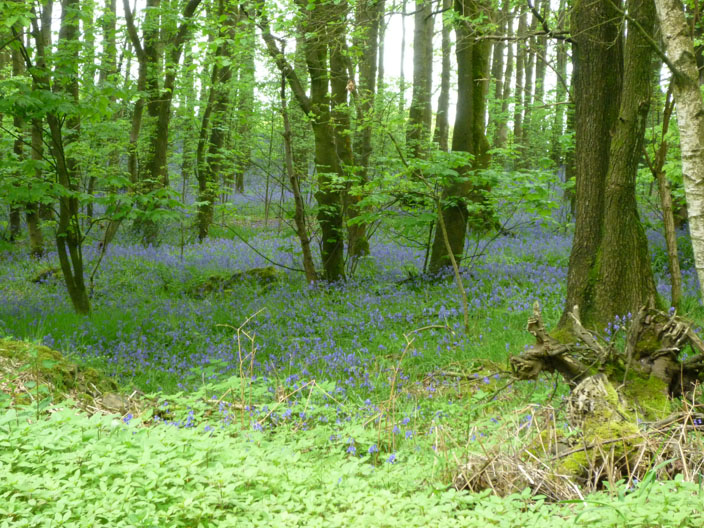 and more bluebells in woodland . . .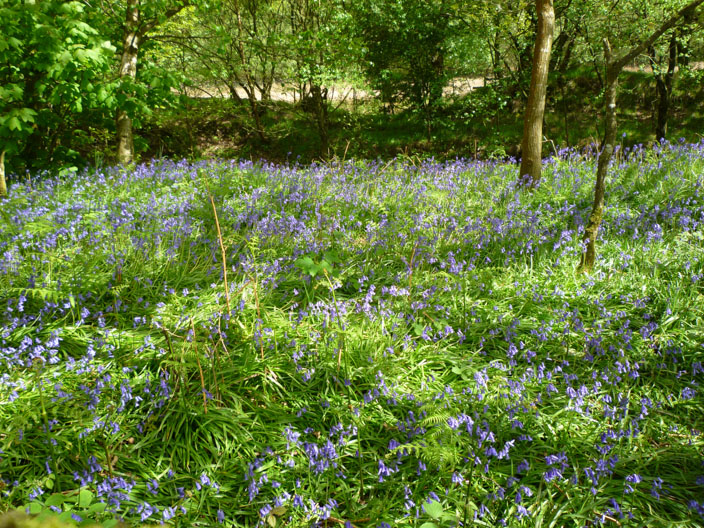 and beside the River Goit