Saturday, 22nd November 2014
Walk:
Lytham Windmill, St Annes's Pier, North Pier, Little Bispham
Start Point:
Lytham Windmill
Distance:
12.1 miles
Time:
6 hours
Weather:
Sunny all day with clear views
Comments:

As part of the 'Walk with your MP' initiative our group invited the three local MPs to join us on a section of a walk from Lytham to North Blackpool, each MP covering their own area. The MPs for Fylde and North Blackpool each enjoyed approximately 3.5 miles in their constituenc

We started at the Fylde windmill where we met Mark Menzies MP. Mark walked with us to St Annes Pier where we stopped for a coffee / tea break and a final chat with Mark before walking on through Blackpool South to Blackpool North Pier.

At Blackpool North Pier we then met Paul Maynard who walked with us to Little Bispham.

Both MPs were supportive of the Ramblers on issues such as health benefits of walking, the importance of having a well maintained footpath network and the benefits to the Fylde and Blackpool community of having a designated coastal path.

The closure of Blackpool airport was also a hot topic and it was clear that both Paul and Mark were keen to see the airport reopen.
Morning sun on Lytham Windmill . . .
as the group waits for the local MP
Sun at sea
Who's taking who for a walk?
Time to go . . .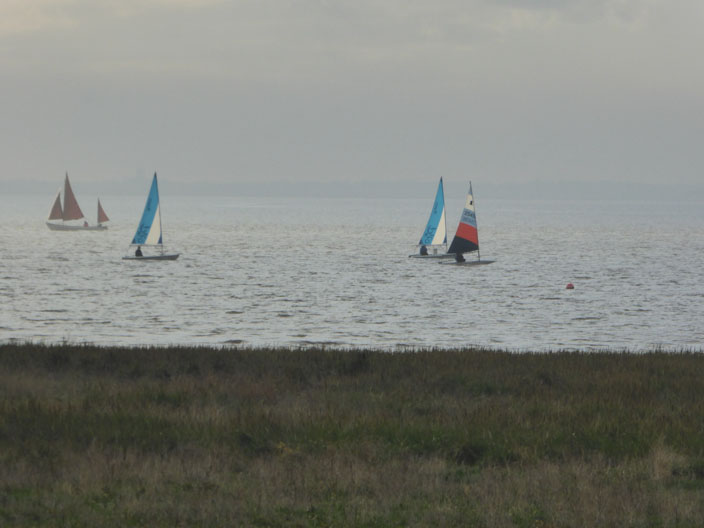 as sailboats make their way along the coast
Mark Menzies joins the group . . .
as we make our way north
Fairhaven Lake
The path moves onto the beach . . .
where a couple of herons are spotted
No-one in the beach huts today
A short break in the cafe before Mark leaves us
Heading under . . .
St Annes Pier . . .
to continue our way along the beach
Looks like Blackpool Airport is in action again
Some handy seats . . .
provide the perfect spot for lunch . . .
and the Glitter Ball . . .
puts a different perspective on this photo
The Big One . . .
as we approach North Pier . . .
where we meet Paul Maynard . . .
the MP for North Blackpool
Perhaps the seagull would like to join us . . .
but the pace might be a little too fast!
Mid afternoon and the light is already changing
Is this Bird Rock?!
A heron joins the seagulls . . .
as it hunts for fish
The sun sits low in the sky . . .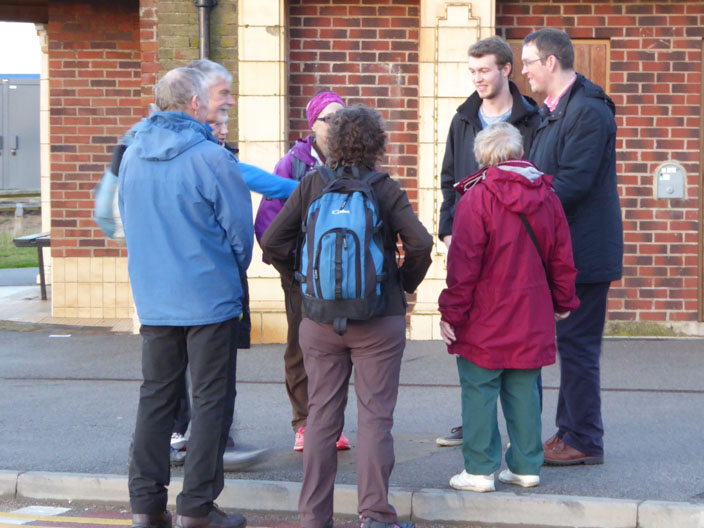 as we say farewell to Paul . . .
and leave the beach behind . . .
to catch the bus back to the Windmill