Friday, 28th November 2014
Walk:
Boredale Hause, Place Fell, Boredale, Boredale Hause
Start Point:
Hartsop
Grid Reference:
NY 409 130
Distance:
9.5 miles
Ascent:
2,800 feet
Time:
5.25 hours
Weather:
Overcast with some low mist
Comments:
The main purpose of this walk was to visit Place Fell where I hadn't been for some time. After descending into Boredale I decided to explore the valley back to Boredale Hause - finding a pleasant gradual ascent with a rocky scramble at the top.
Arnison Crag en route to Boredale Hause
A ray of sun breaks through . . .
into Deepdale . . .
seen again from the climb to Place Fell . . .
and across Brothers Water
The summit of Place Fell . . .
and looking across to Beda Fell
Leaving Place Fell . . .
its position clearly tops the rocky outcrop
The clapper bridge crosses Boredale Beck . . .
and I follow the road to Boredale Head . . .
then take the grassy path . . .
to climb to Boredale Hause . . .
then take a look back into the valley
Brothers Water and Red Screes from the descent . . .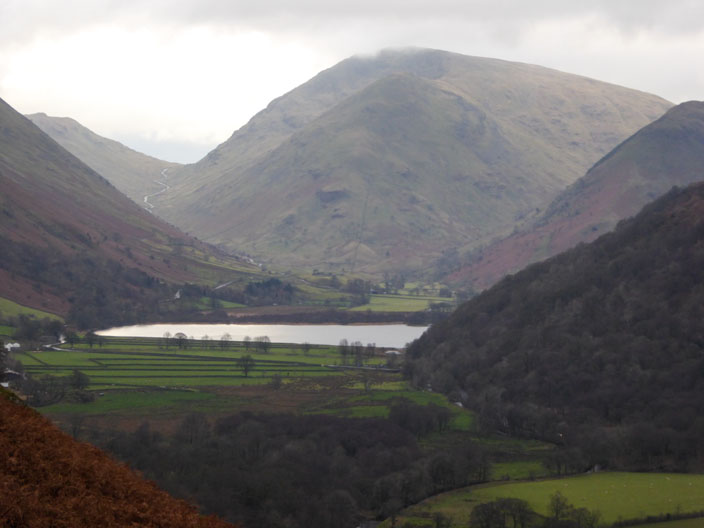 from Boredale Hause
Feeding time