Sunday, 14th September 2014
Walk:
Hebden Dale, Walshaw Dean Middle Reservoir, Pennine Way, Top Withens, Oxenhope Stoop Hill, Leeshaw Reservoir, Caldair Aire Link, Foul Scout Wood
Start Point:
Hardcastle Crags car park
Grid Reference:
SD 989 291
Distance:
14.7 miles
Ascent:
2,970 feet
Time:
7 hours
Weather:
Overcast but mild
Comments:
A varied walk through woodland and over moors, visiting Top Withens ruins - the possible inspiration for Wuthering Heights.
Making our way through Hebden Dale . . .
there are a number of stepping stone crossing points . . .
on the way to Gibson Mill, a 19th century former cotton-spining and weaving mill
Crossing Hebden Water
Sandblasting makes this building really stand out!
Upmarket grouse butt has its own date plaque!
Walshaw Dean Middle and Upper Reservoirs
Top Withins . . .
noted for its possible link to Wuthering Heights . . .
as detailed on the plaque . . .
with further information . . .
inside . . .
the ruin
Continuing on through the heather . . .
we pass a number of stones inscribed with the letter H . . .
before beginning our descent . . .
towards Leeshaw Reservoir . . .
finding a good vantage point for our lunch stop on the way . . .
and a closer look reveals a number of people fishing in the reservoir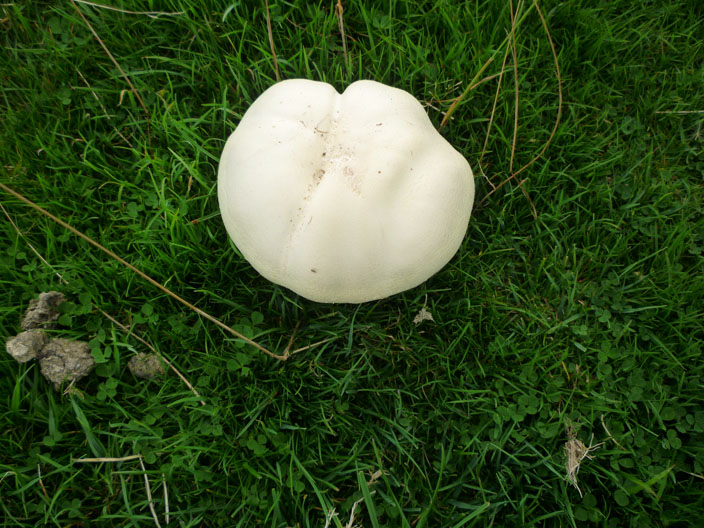 Spotting a rather large fungus . . .
I use my GPS to indicate its size . . .
and another one nearby
Stoodley Pike can just be seen in the distance
Descending through Foul Scout Wood . . .
with some interesting rocky outcrops