Saturday, 20th September 2014
Walk:
Tongue Gill, Seat Sandal, Tongue Gill, Winterseeds
Start Point:
Grasmere, A591 lay-by
Grid Reference:
NY 338 085
Distance:
6 miles
Ascent:
2,520 ft
Time:
4 hours
Weather:
Misty morning clearing in the afternoon with a sunny end to the day
Comments:
Mist covered the summit as we made our way up the long climb up the nose of Seat Sandal. Despite the promise of a clear spell we reached the summit as the mist closed in, blocking out the views. No sooner had we descending towards Grisedale Tarn than the mist had lifted and there were views in all directions - if only we had waited!!!!
A rocky track took us down Tongue Gill as the weather improved and the sun finally made an appearance as we reached the car.
Seat Sandal is in mist as we start the walk
Looking back to Grasmere form the early part of the walk . . .
and again from a little higher up
The mist closes in . . .
as we reach the summit . . .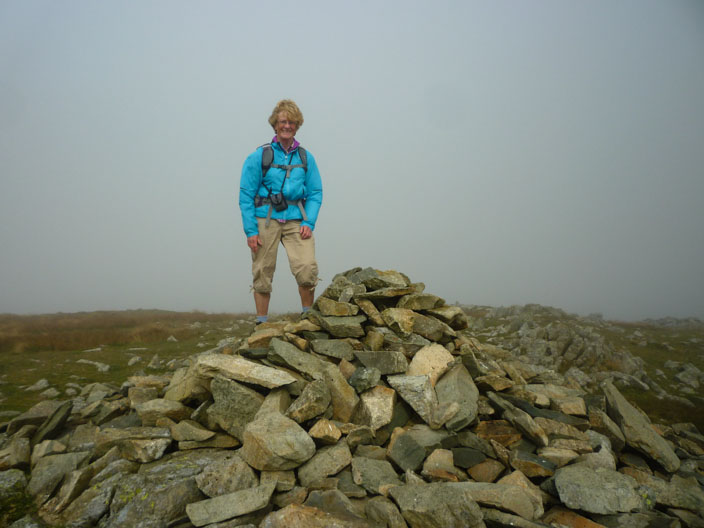 and take a few photos . . .
to mark our visit . . .
and a couple . . .
of the summit cairn
Descending to Grisedale Tarn the mist still touches St Sunday Crag . . .
and Fairfield . . .
but before long St Sunday Crag is clear . . .
and we can just see Ullswater
Making our way down Tongue Gill . . .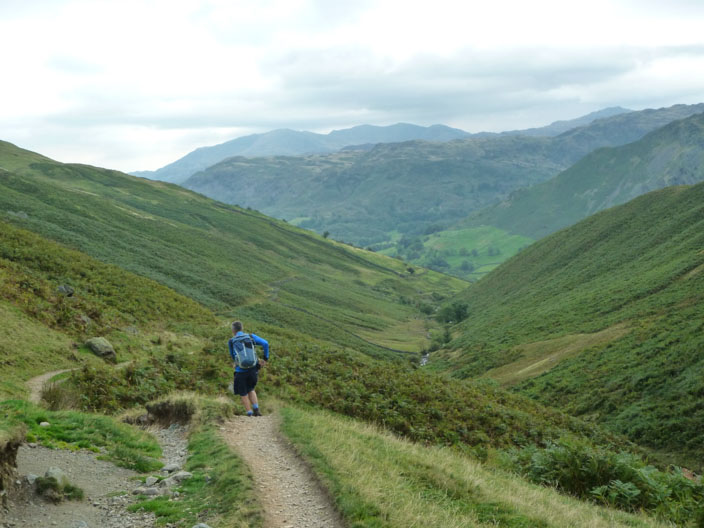 with Helm Crag and the Coniston Fells in the distance
A small butterfly poses for a photo
A srone circle with a difference
There's no mistaking which way to go
Ian and Sheila with Helm Crag beyond
Winterseeds . . .
and looking back to a perfectly clear Seat Sandal!