Thursday, 25th September 2014
Walk:
Holme Wood, Burnbank Fell, Blake Fell, Gavel Fell, High Nook Farm
Start Point:
Maggie's Farm
Grid Reference:
NY 134 210
Distance:
8.5 mls
Ascent:
2,550 ft
Time:
4.5 hrs
Weather:
Mist drizzle and strong winds
Comments:
With a poor forecast for today we decided on the lower fells of Burnbank, Blake Fell and Gavel Fell. The morning strarted with low mist all around and this didn't change for the majority of the day. The only real change there was related to how strong the rain and mizzle was! After reaching Gavel Fell we decided that Hen Comb was out of the question and a retreat along the fenceline to pick up the valley footpath was a much wiser choice. Eventually reaching a sheltered banking we retreared to continued past High Nook Farm as we returned to the car.
A quick stop for a bite and a drink with a little shelter from the mizzle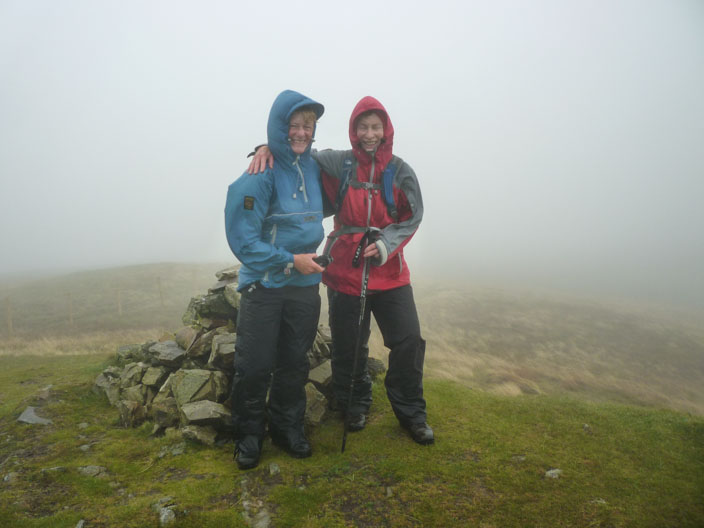 The last of three Wainwrights today . . .
but it is very windy - and misty - on Gavel Fell
Lunch is taken as we descend out of the mist - but it still threatens in the valley!