Sunday, 7th September 2014
Walk:
Raven Crag, Castle Crag Fort, Dale Bottom, Walla Crag, Bleaberry Fell, High Seat, High Tove, Armboth Fell, Fisher Gill, Armboth, Thirlmere waterside path
Start Point:
Lay-by north of Armboth
Grid Reference:
NY 307 183
Distance:
14.5 miles
Ascent:
3,630 feet
Time:
8 hours
Weather:
Sunny and mild
Comments:
The clear air promised spectacular views and we weren't disappointed as the photos will show. As we climbed towards Raven Crag two Lancaster Bombers flew up the valley and although I didn't manage to get a photo then they kindly gave me another chance later when they flew back down the valley as we were heading towards Bleaberry Fell. Taking a morning coffee stop beside Shoulthwaite Gill we were amazed when the Red Arrows flew over us - what a treat. A great day despite the wet terrain on the ridge.
The dam at the head of Thirlmere
Climbing through the woods to . . .
Raven Crag . . .
with its small cairn . . .
and from the nearby vantage point great views of Thirlmere . . .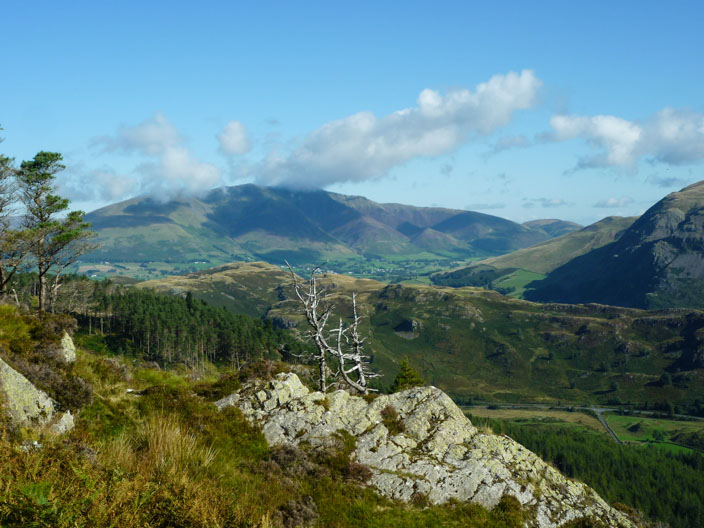 and Blencathra
Skiddaw and Blencathra from Castle Crag Fort
Eagle-eyed Ray spotted a butterfly - difficult to photograph
Heading down through the plantation . . .
and more views of Skiddaw and Lonscale Fell
We take a short detour off the forest path . . .
for our morning stop beside Shoulthwaite Gill . . .
Then it's back over the bridge
The views of Bencathra are just too tempting
Any bows & arrows around?
Just can't resist another one!
Lunch spot with great views . . .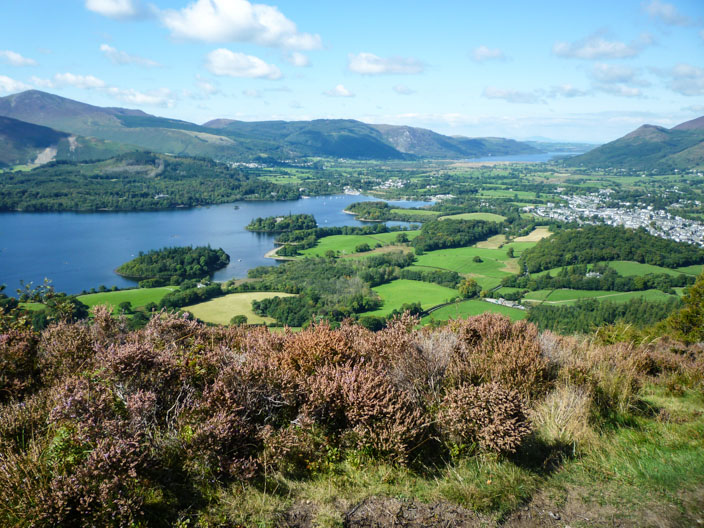 over Derwent Water, Bassenthwaite and Keswick
Amanita muscaria . . .
commonly know as fly agaric or fly mushroom . . .
a common and widespread fungus
Walla Crag . . .
where the Wainwright cairn is set back . . .
from the best spot for photos over Derwentwater and Keswick . . .
and across Derwentwater to Catbells and the fells beyond
Exploring the small summit above Brown Knotts . . .
and passing the cairn . . .
with more great views . . .
on the way to . . .
Bleaberry Fell
Pretty much guesswork . . .
to capture . . .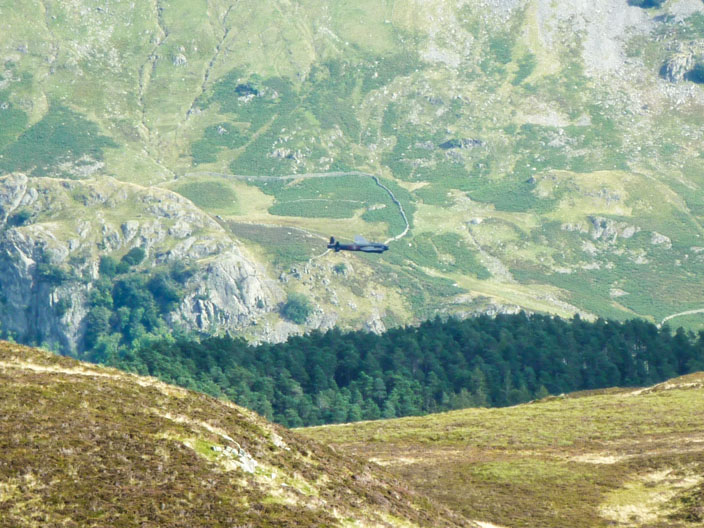 a couple of planes on their way back down the valley
Group photo on . . .
High Seat
High Tove summit . . .
and me
Approaching . . .
Armboth Fell . . .
with High Tove to the right
Thirlmere comes back into view . . .
as we head down Fisher Gill . . .
where a large rock looks precariously balanced
Taking it easy at Armboth car park before . . .
following the shore path . . .
beside Thirlmere, back to the cars