Tuesday, 21st April 2015
Walk:
Fox Ghyll, Scartufts, Loughrigg Fell, Loughrigg Tarn, Miller Brow
Start Point:
Under Loughrigg
Grid Reference:
NY 371 044
Distance:
6 miles
Ascent:
1,700 feet
Time:
4.25 hours
Weather:
Sunny and hot for the time of year
Comments:
A leisurely walk exploring Loughrigg Fell summits and valleys, avoiding the main path. After reaching the summit I headed south west for Loughrigg Tarn, the perfect spot for lunch. Then I took the main path below Ivy Crag and back to the car.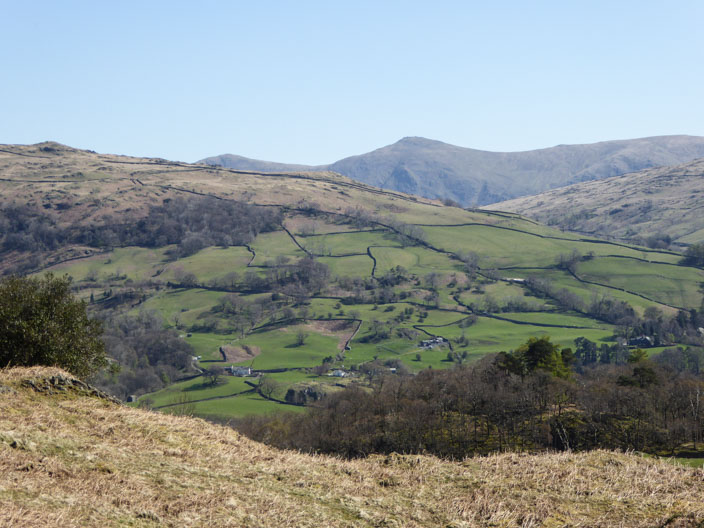 Ill Bell and Froswick across the Red Screes nose
and zooming in on Wansfell Pike from an unnamed summit above Fox Ghyll
A lot of work has recently been carried out in Rydal Park . . .
to the left of Scandale Beck
Ambleside with Wansfell Pike on the horizon
The unnamed summit gives great views all around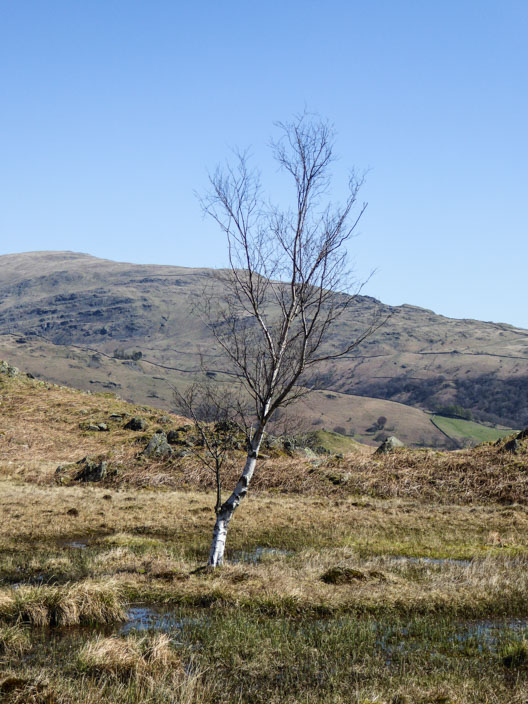 A lonesome tree as I meander across the fell . . .
spotting Grasmere and Skiddaw in the distance
A first glimpse of the Langdale Pikes with Sergeant Man to the right . . .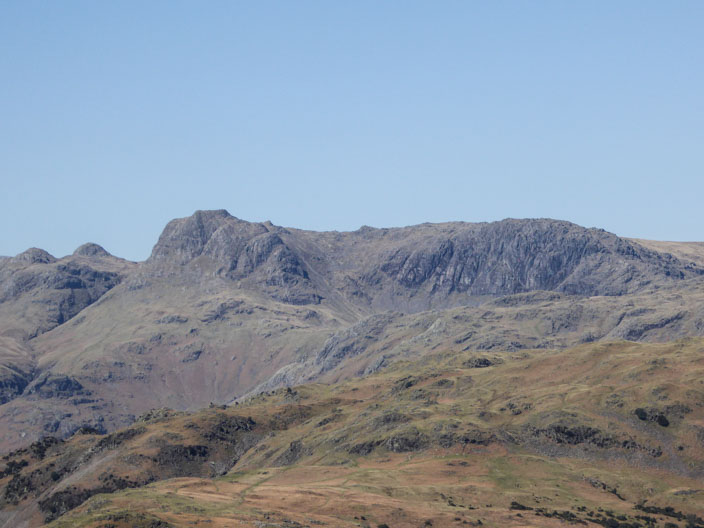 zooming in on Harrison Stickle and Pavey Ark
Loughrigg Fell summit with the Coniston Fells to the left
Holding up the summit trig point
Elterwater overlooked by the Coniston Fells
Chapel Stile hides in the Great Langdale Valley
Windermere before I start the descent . . .
taking in more views of the Langdales . . .
Crinkle Crags and Bow Fell
Loughrigg Tarn . . .
and again . . .
but can't decide which photo I like best
Testing out taking stones through water
The perfect spot for lunch . . .
Time to leave . . .
and a last look at the Langdale Pikes
Two lambs keep close to mum - but spot the ones in the shade of the tree . . .
and these two head off in search of mum