Sunday, 26th April 2015
Walk:
Apronfull Hill, Ogden Clough, Pendle Hill, Barley, Ogden Reservoirs, Ogden Clough, Badger Wells Hill
Start Point:
Clitheroe Road, Sabden
Grid Reference:
SD 775 380
Distance:
10.5 miles
Ascent:
2,140 feet
Time:
6 hours
Weather:
Sunny with a cold wind, especially in exposed sections
Comments:
With a good forecast for this area three of us set out for Pendle Hill, avoiding the more popular paths where possible. The trig point looked smart in its new coat of paint but it was as popular as expected so we quickly took our leave and descended into Barley to enjoy an Afternnon Tea at the cafe. Continuing on our way we climbed up beside the two reservoirs to follow Ogden Clough back to the main path. A slight detour took us down towards Churn Clough Reservoir on our way back to the cars.
Churn Clough reservoir
Pendle Hill trig point in its new coat of paint . . .
and the focus for our group photo
A long procession head up the 'tourist route'
A beautiful garden as we head towards Barley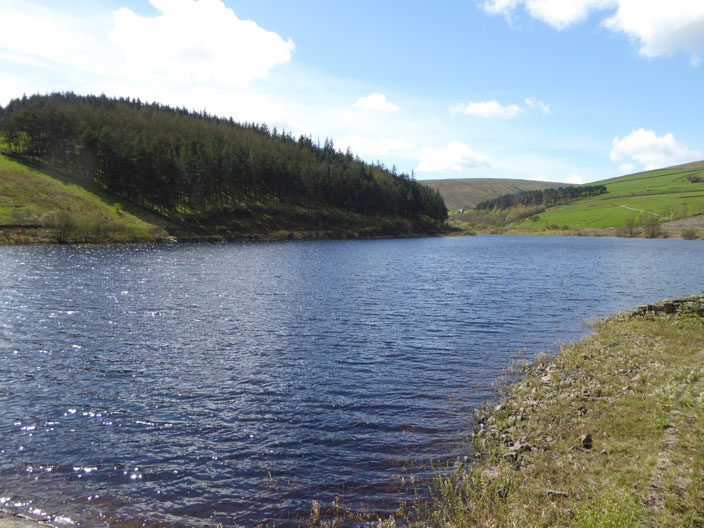 Lower Ogden Reservoir . . .
and Upper Ogden Reservoir - looking rather low
Heading towards Churn Clough Reservoir . . .
past Deerstones . . .
with the sun still shining