Wednesday, 2nd December 2015
Walk:
Friar's Crag, Strandshag Bay, Calfclose Bay, Borrowdale Road, Landing Stages, Crow Park
Start Point:
Inn on the Lake car park
Grid Reference:
NY 264 228
Distance:
4 miles
Ascent:
270 feet
Time:
1.45 hours
Weather:
Drizzle and low cloud on the fell tops
Comments:
Planning to walk from Stonethwaite Valley, we got as far as Grange before deciding that flooded roads could be a concern on our return. After taking a few photos of the river, which had broken its banks, we returned to park at The Inn on the Lake. We then walked to Friar's Crag and on to Calf Close Bay before returning along a slightly different route. A final circuit around Crow Park gave us views of a submerged gate and flooded footpaths.
The River Derwent from the bridge at Grange . . .
has broken its banks and flooded the adjoining field
Looking in the opposite direction . . .
the ducks have no option but to travel with the current
Looking north again from the second bridge there is no sign of the river banks . . .
as the water finds the surrounding areas
From Kettlewell car park . . .
trees are submerged as we look across to Cat Bells
and from another vantage point
Nearby the water encroaches on the lake shore . . .
as the beck rushes to add its contents to the lake
The Landing Stages are suffering from the high water level . . .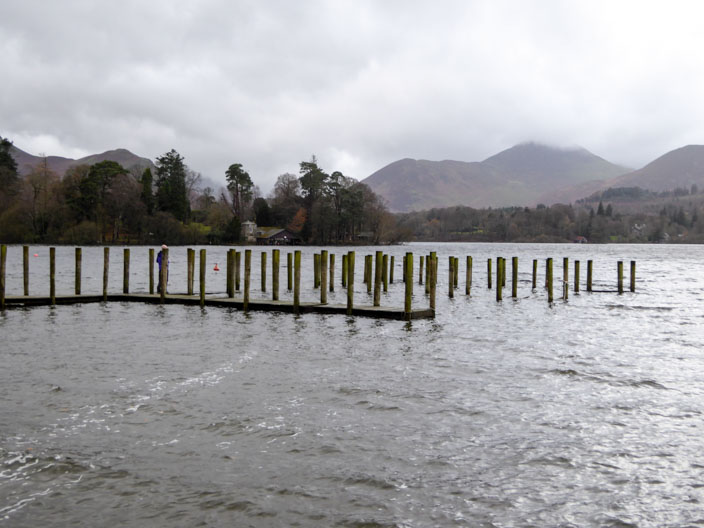 with some sections under water . . .
and others where only the posts can be seen
Even the boat house on Derwent Isle is having problems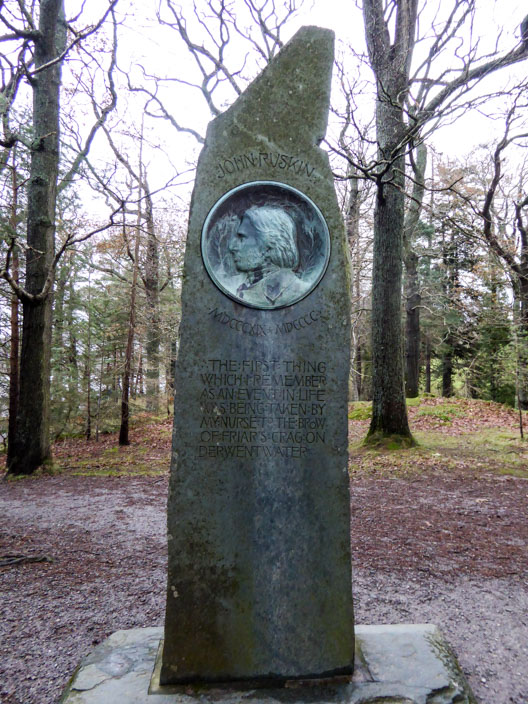 The Ruskin Monument . . .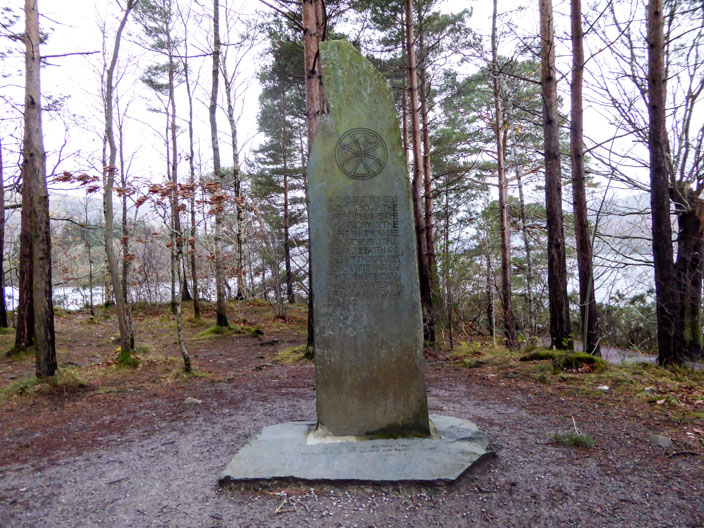 a vertical slab of local slate
Cat Bells, Maiden Moor and Calf Crag from Friars Crag . . .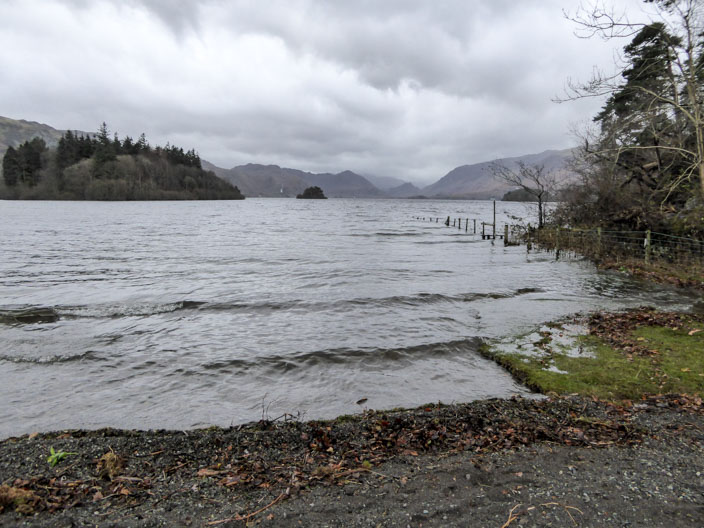 where the adjoining fence and stile disappear into the water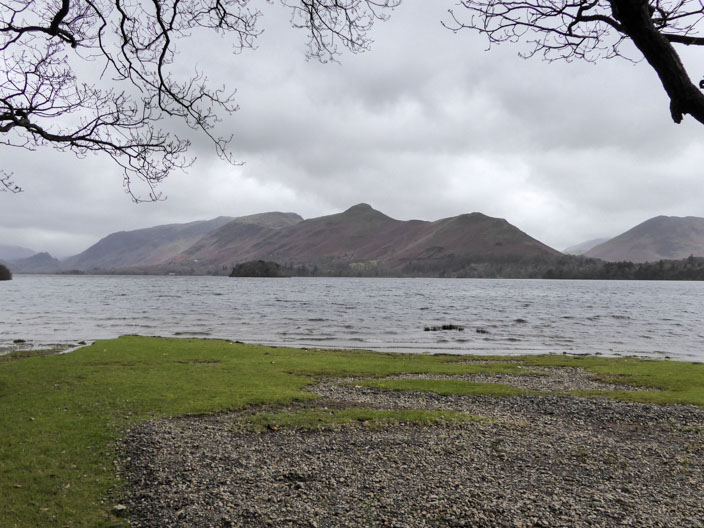 Another view of Cat Bells
Walking through The Ings . . .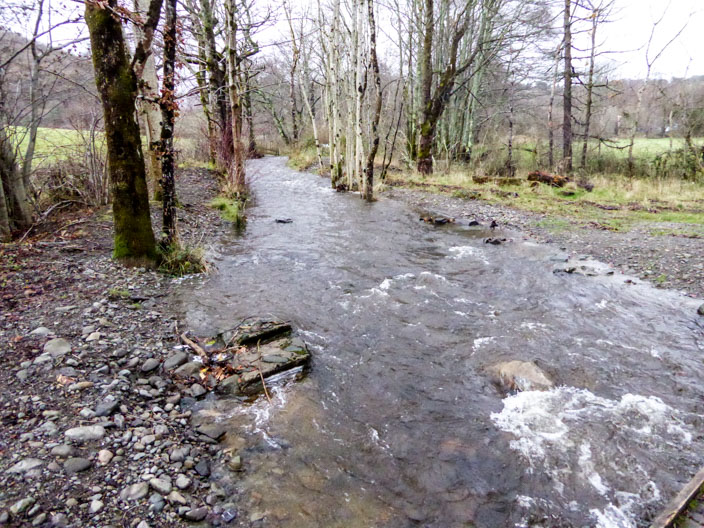 a bridge takes us across the beck
The water is becoming quite rough . . .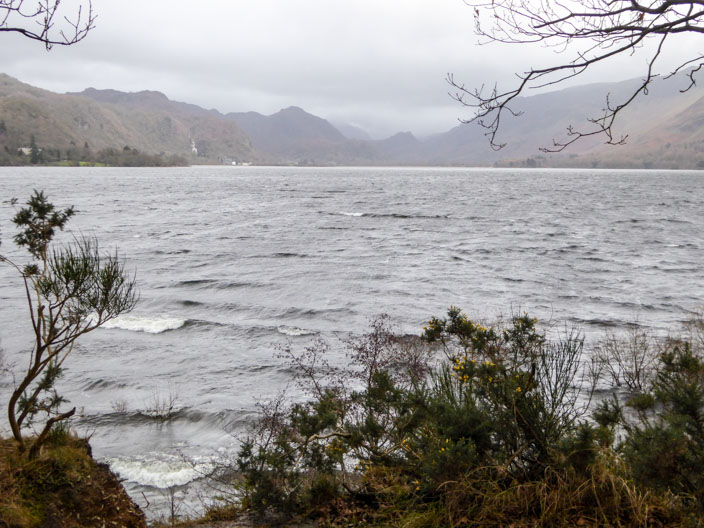 as we walk round . . .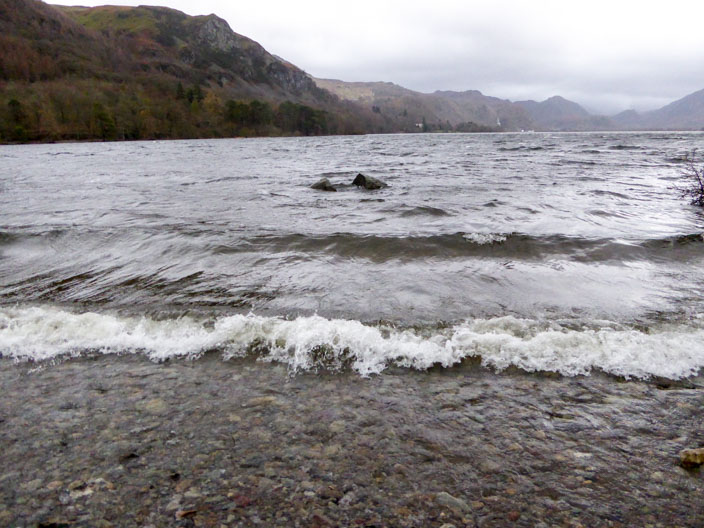 to Calfclose Bay . . . .
where the Centenary stone . . .
is lashed by the waves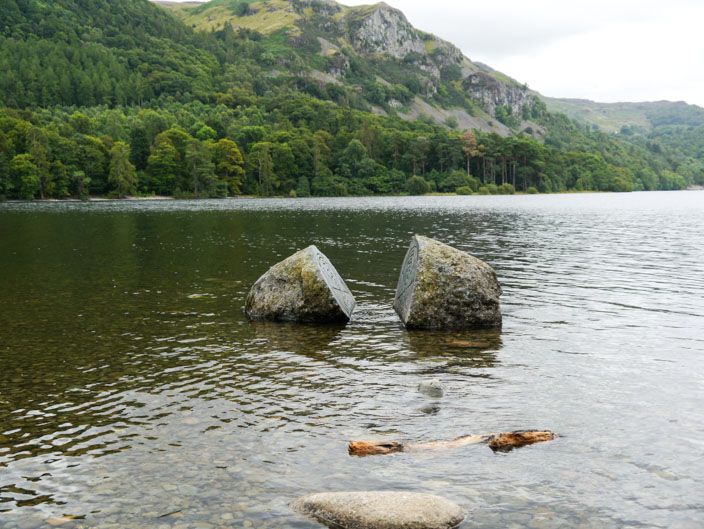 In August 2014 the water was much calmer
It commemorates the National Trust's centenary in 1995.
Returning to the Landing Stages and the submerged walkways . . .
the ferries won't be going anywhere soon!
Walking around Crow Park we wonder if . . .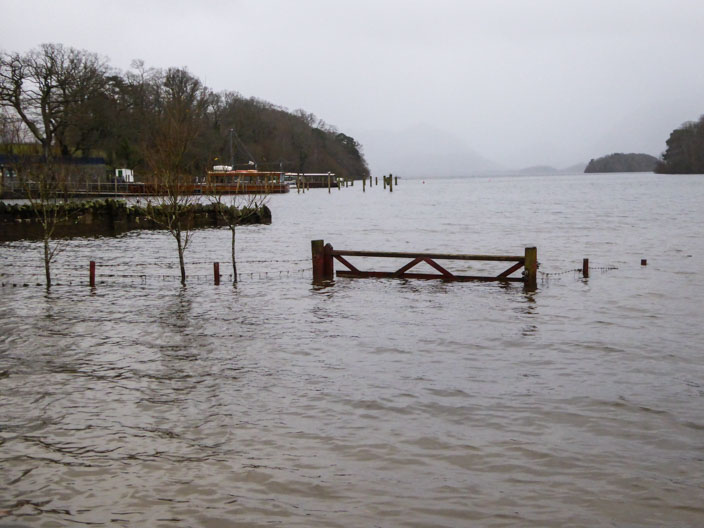 this is The Gateway to the Lakes? (Or is that Kendal??)
A few seagulls seek refuge . . .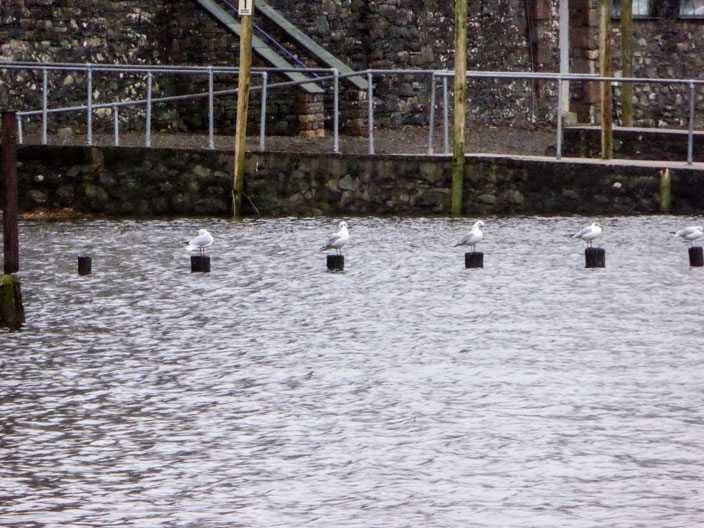 on the wooden posts
There might be mobility access here . . .
but you will need waders today!