22nd January 2015
Walk:
Liverpool Castle (folly), Wilderswood, Montcliffe Quarry, Barrow Bridge, Smithills, Smithills Moor, Winter Hill, Two Lads cairns, Lever Park
Start Point:
Great House Barn, Rivington
Grid Reference:
SD 628 138
Distance:
14 miles
Ascent:
2,130 feet
Time:
6.75 hours
Weather:
Overcast and very cold with snow underfoot
Comments:
The aim of today's walk was to visit Barrow Bridge Chimney, the principal surviving relic of the bleach works. Most of the route had a covering of snow which was fairly thin at lower levels and quite deep on the moors. Some of the roads were the most difficult to walk on as the snow was compacted and icy in places. While it was very cold there was little wind and brisk walking kept me warm.
Leverhulme's replica of the former Liverpool Castle . . .
a garden folly on a very grand scale
The horses look cold - even with coats on!
Rivington Pike from Wilderswood
Walking through Wilderswood . . .
snow decorates . . .
the arching branches . . .
and provides an icy topping to tree stumps
Looking back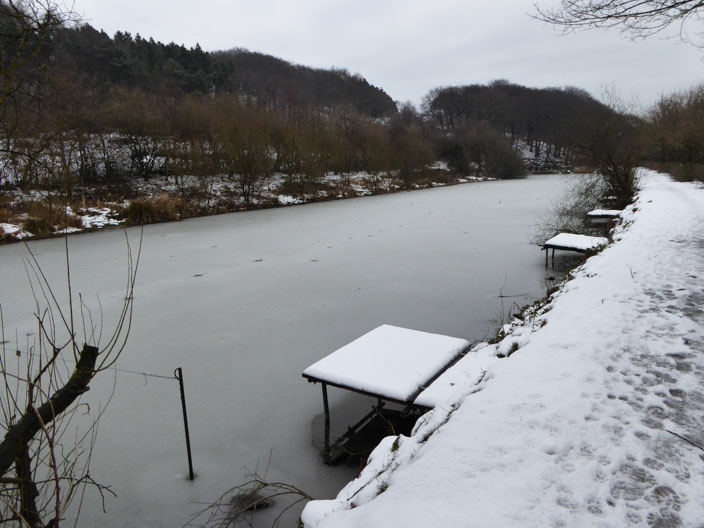 Montcliffe fishery - with an icy covering
Montcliffe quarry
Anyone for a Christmas tree?
Compacted snow - is it easier to walk or drive?
Must be a hardy pony - no coat!
Looking down to Dakin's Brook . . .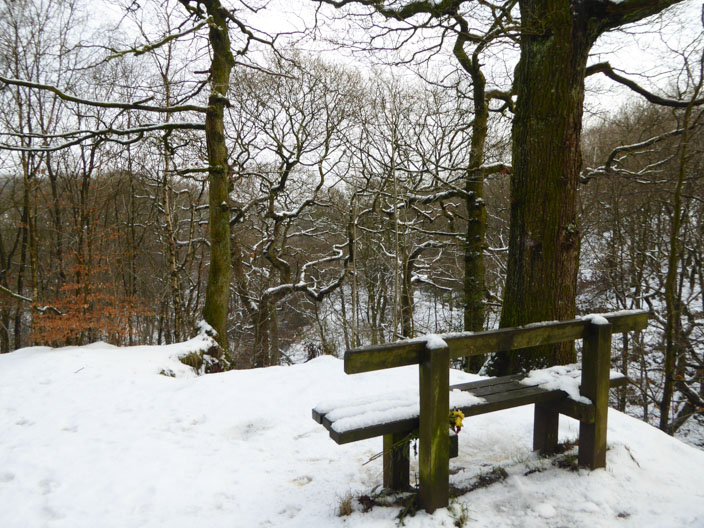 from my lunch spot . . .
near the top of the Miners' steps . . .
leading into Barrow Bridge . . .
beside Dean Brook
A first view of the chimney, built in 1863 . . .
part of the power system of the nearby Halliwell Bleach Works
Aged 17 Fred Dibnah climbed the 262 foot chimney for a 10 shilling bet . . .
and later maintained the chimney,
carrying out significant repairs in 1996
The chimney towers over more modern housing
Heading onto Smithills Moor . . .
where the path leads to Winter Hill
The light feels more like sunset . . .
as I zoom in on the Two Lads cairns . . .
and take a quick shot of the masts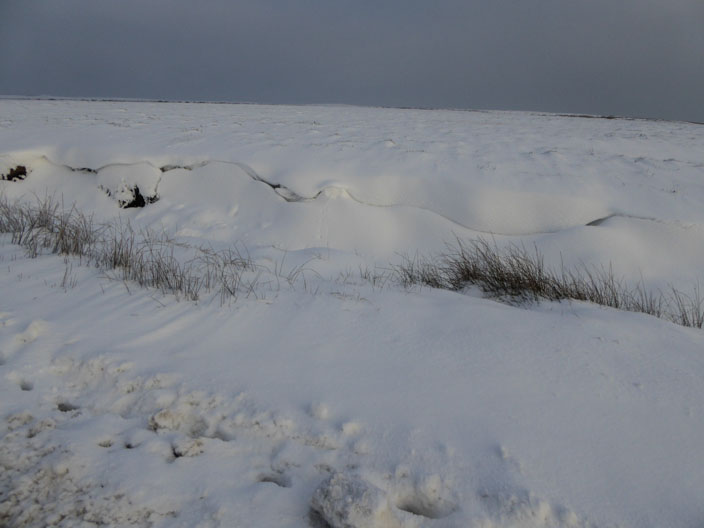 The road here is clear but the snow blankets the moor
The Two Lads cairns . . .
where someone has added a snowman
Quite a lonely spot today . . .
as the unusual light highlights Lower Rivington Reservoir
Looking across to Rivington Pike . . .
and down to Pike Cottage garden
Lower Rivington Reservoir . . .
where the water reflects the watery sun . . .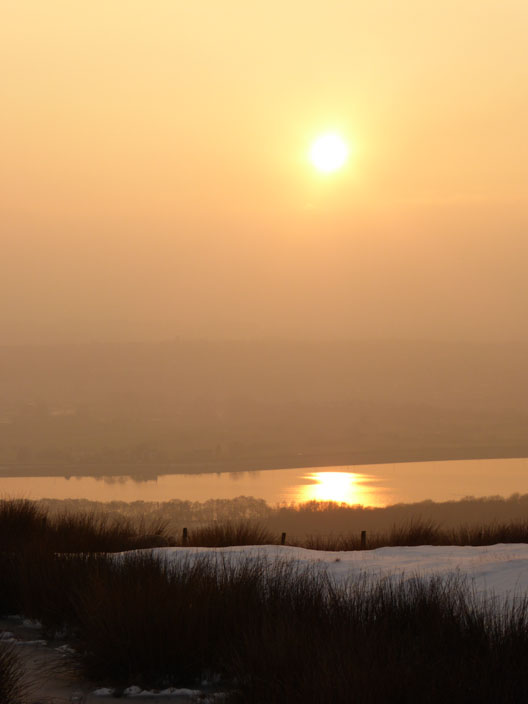 creating unusual light