Friday, 5th June 2015
Ride:
Whittle-le-Woods, Leyland, Lostock Hall, Guild Wheel West, Ribble Link, Haslam Park, Avenham Park, The Old Tramway, Cuerden Valley
Start Point:
Home
Distance:
27 miles
Ascent:
800 feet
Time:
4 hours
Weather:
Dry and warm but mainly overcast
Comments:
After attending to business in Whittle-le-Woods and Leyland I made my way through Lostock Hall to join the Guild Wheel heading West. It was disappointing that more of the Docklands wasn't seen on this route but there were interesting views of the River Ribble. After a stretch along the Ribble Link I left the Guild Wheel when it turned north and made my way through Haslam Park to navigate back to the Guild Wheel. After a short ride in Avenham Park I headed south on the old Tramway and through Cuerden Valley to home.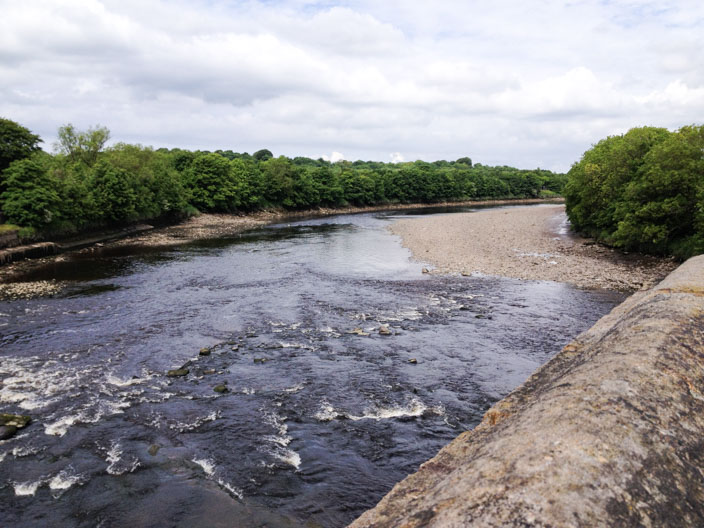 Crossing the River Ribble to join the Guild Wheel
Locks near the . . .
Marina
Heading away from the developed area . . .
with open views - and lots of mud
Locks on the Ribble Link . . .
a very picturesque canal . . .
and an ideal spot for a break
A heron is looking for his lunch . . .
as he stands at the top of a weir . . .
but he doesn't stay for long
Crossing back over the River Ribble and onto the Old Tramway