Friday, 13th March 2015
Walk:
Aira Force, Hind Crag, Gowbarrow Fell
Start Point:
Dockray, roadside before bridge
Grid Reference:
NY 393 215
Distance:
5.5 miles
Ascent:
1,430 feet
Time:
3.25 hrs
Weather:
Overcast with low cloud on Gowbarrow Fell
Comments:
With the recent rain the beck was quite busy and the waterfalls very impressive. The footpath across Hind Crag was very clear but the 'Memorial Seat' marked on the map seems to have changed to a cairn. After turning north the wind was more evident and the cloud had descended by the time we reached the trig point on Gowbarrow Fell.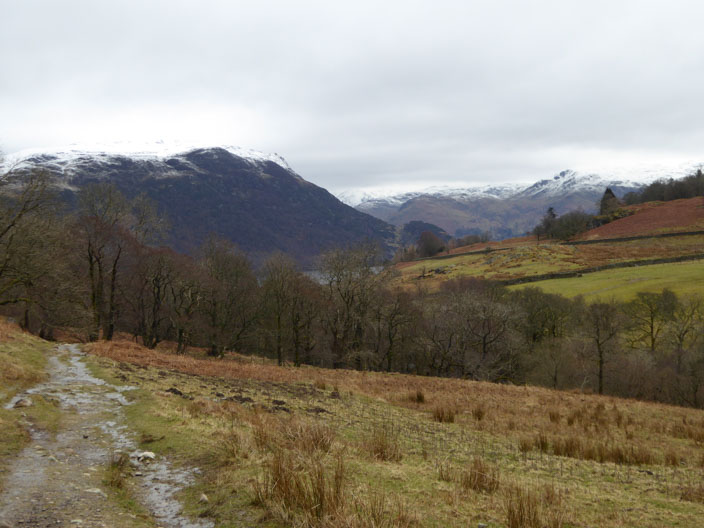 Heading towards Aira Force from Dockray with Place Fell on the left
Riddings Beck is in full flow . . .
as we continue downstream . . .
where two sections join . . .
to make their way . . .
through a narrow chasm
Above the main waterfall . . .
and looking back to the bridge we were just standing on . . .
the water gushes through the gap creating lots of spray . . .
and zooming back to the higher bridge . . .
from the lower lookout point
Walking across the southern face of Gowbarrow Park . . .
before turning north to reach the summit of Gowbarrow Fell . . .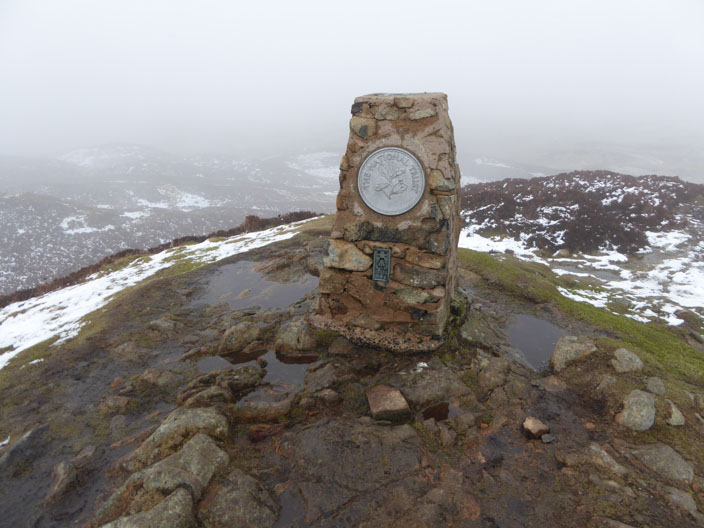 where the mist has descended