Saturday, 16th May 2015
Walk:
River Hodder, Kearsden Holes, The Height, Bowland Knotts, Cold Stone, Ravens Castle, Raven's Castle or Crowd Stones, Cross of Greet
Start Point:
Cross of Greet Bridge
Grid Reference:
SD 702 590
Distance:
8.6 miles
Ascent:
2,180 feet
Time:
4.75 hours
Weather:
Sunny spells but a very strong wind
Comments:
Looking for somewhere new to walk, I spotted the gritstone outcrop of Bowland Knotts. Research found the walk above which was sometimes on intermittent grassy paths and sometimes on good tracks. The area is known for being boggy but there were no problems in this respect. It was an enjoyable walk but the wind made the middle part of the walk difficult and dissuaded me from spending time exploring the rock formations. Another visit on a better day will be made!
The Cross of Greet Bridge - with an ideal parking space
Passing a smart sheepfold . . .
as I walk beside a young River Hodder . . .
and join a track to cross Kearsden Holes - strange name for a beck . . .
which joins the River Hodder
Climbing gradually, the field shelter . . .
looks in good condition . . .
and slightly higher Stocks Reservoir comes into view
The intermitent path meets a good track at The Height . . .
and continues on with Bowland Knotts in view . . .
from the trig point . . .
across the undulating gritstone outcrop . . .
to Hanging Stone
The Keasden Road to Clapham crosses the moor at this point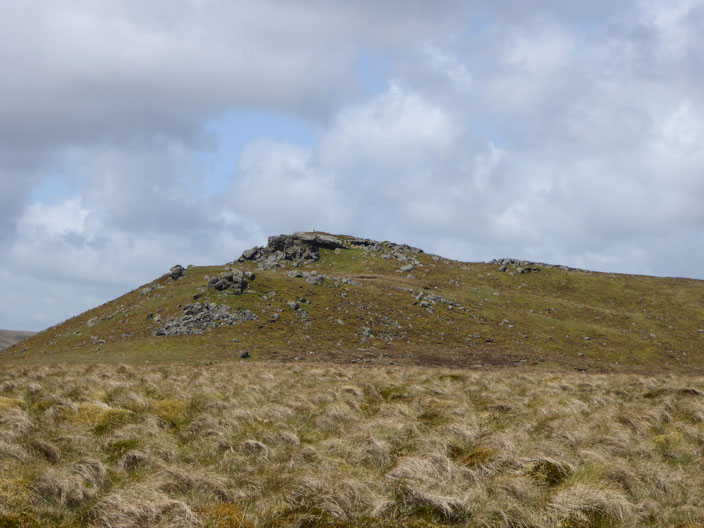 The trig point . . .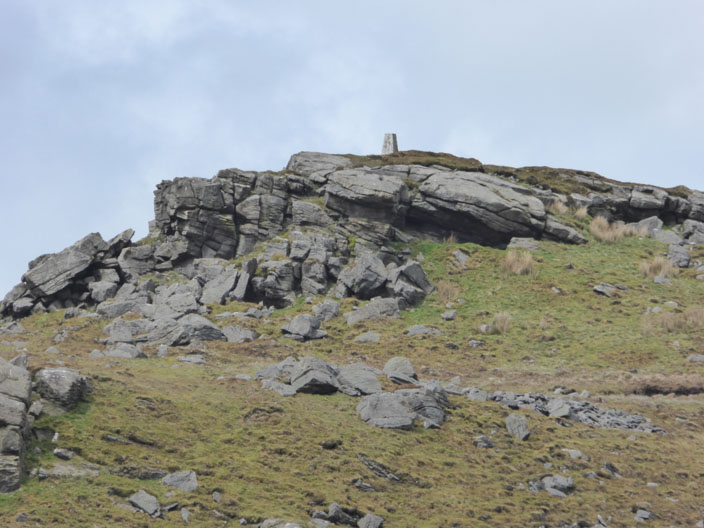 will be tackled later . . .
as I head for the flat topped outcrop . . .
with views to Pen-y-Ghent . . .
and Ingleborough
Some of the outcrops seen on the way across the outcrop . . .
where the rock looks like layers of lava running down
Not far from . . .
the trig point . . .
but it is too windy to get decent photos
Onwards to Cold Stone . . .
which invites a litte climbing . . .
and a sheltered vantage point provides views back to Bowland Knotts while I eat my lunch . . .
and take in views to Stocks Reservoir - and near the trees . . .
the field shelter I passed earlier
Leaving Cold Stone, and taking in the Bowland Knotts . . .
I continue on to Ravens Castle - just a wall junction
A movement on the path attracts my attention . . .
and I manage to zoom in on this adder . . .
which seems to look at me . . .
before heading off . . .
into the grass
The second Ravens Castle . . .
also called Crowd Stones, where the wall and fence lead me down to . . .
Cross of Greet, which stands on the Lune-Ribble watershed and marked the county boundary with Yorkshire's West Riding until 1974, when the Slaidburn area became part of Lancashire.