Tuesday, 5th May 2015
Walk:
Hurst Hill, Limestone Brook, Simms, Rivington Hall Barn, Rivington Great Barn, Rivington, Yarrow Reservoir, Anglezarke Reservoir, Stronstrey Bank
Start Point:
White Coppice Cricket Ground
Grid Reference:
SD 619 190
Distance:
10.6 miles
Ascent:
1,660 feet
Time:
6 hours
Weather:
Mainly sunny spells
Comments:
After leaving the Stronstrey Bank path I headed up the flanks of Black Coppice to explore a path I have seen many times and wondered where it led to. After the initial climb the path became indistinct so I headed in the direction of Round Loaf. However, after a brief pause at Hurst Hill I decided to turn south-east to find a pleasant path beside Limestone Brook. Instead of entering Lead Mines Clough I turned south-east again, picking up another path that brought me out on the farm track running parallel to the River Yarrow. At Simms I turned south to cross the river and eventually made my way to Rivington Great Barn and a well-earned refreshment stop. I then took the usual route past the Yarrow and Anglezarke Reservoirs and along Stronstrey Bank back to the car.
An inetresting exploration of pathless moorland which made for tough walking over hummocky stretches followed by boggy ground!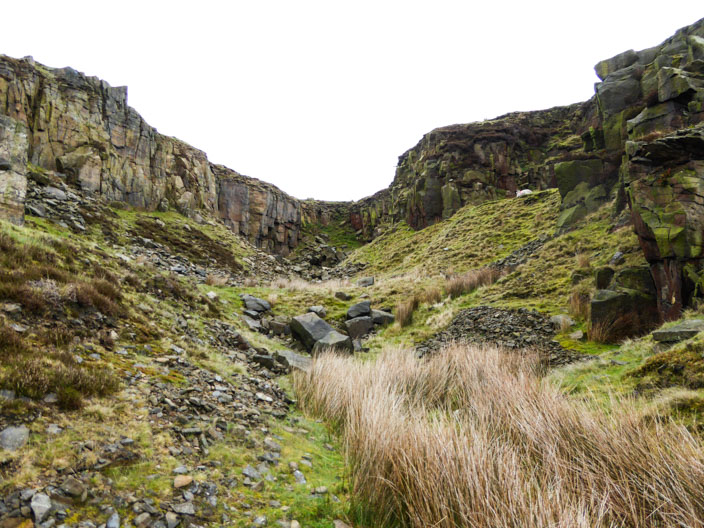 One of the quarries resposible for the warning signs in this area . . .
and the same quarry from above (from behind the fence!)
Great Hill from near Hurst Hill . . .
and zooming in on Round Loaf, a Neolithic or Bronze Age Barrow (burial ground)
Joining Limestone Brook . . .
where a pleasant path leads to . . .
the wooded Lead Mines Clough
A rickety looking stile near Holts Flat
Zooming in on Yarrow Reservoir - the overflow runs below the bridge
A choice of stiles lead to . . .
a bridge across the River Yarrow
Spring bloom . . .
and daffodils on the way to . . .
Rivington
More bluebells heading for the Yarrow Reservoir . . .
where water flows below the bridge seen earlier . . .
into Anglezarke Reservoir
The reservoir from the embankment . . .
and again from where the water flows . . .
down the overflow - a sight not often seen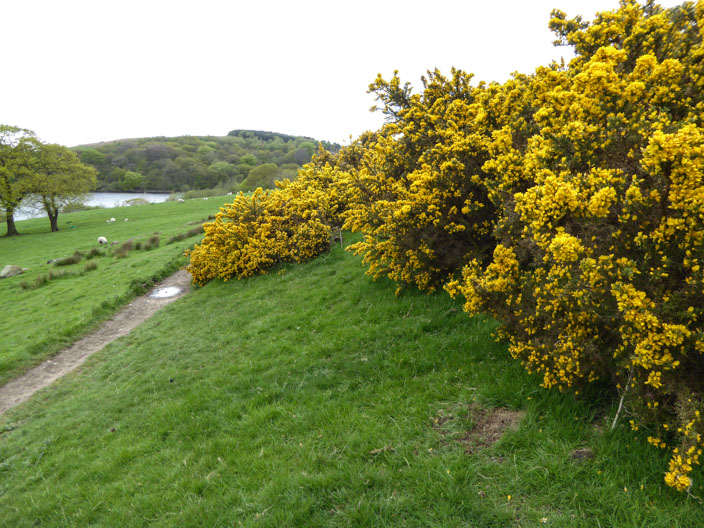 Gorse in full bloom . . .
beside Anglezarke Reservoir
Water from The Goit flows into Anglezarke Reservoir . . .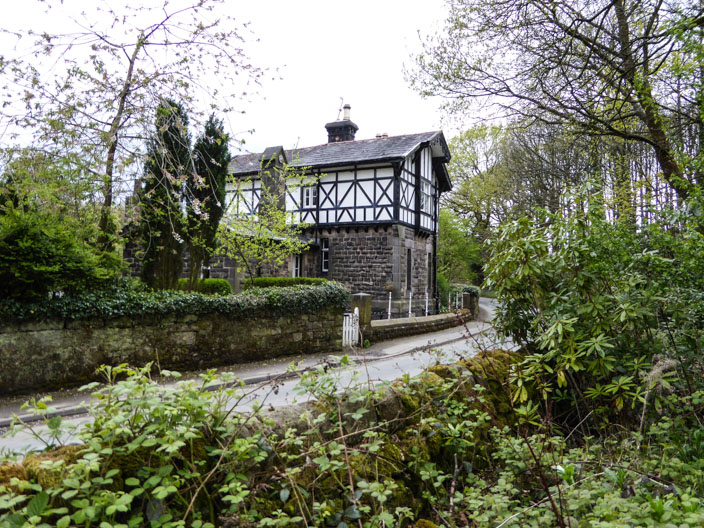 close to Watermans Cottage, built be the Liverpool Corporation Waterworks Authority from local stone