Thursday, 25th November 2015
Walk:
Dallam Park, Haverback, Beetham Fell, Fairy Steps, Whin Scar, Slack Head, Marble Quarry, Beetham Park, Beetham, Dallam Park
Start Point:
Milnthorpe Bridge
Grid Reference:
SD 490 814
Distance:
6 miles
Ascent:
700 feet
Time:
2.75 hours
Weather:
Dry with an occasional hint of sun
Comments:
A short walk before lunch at Beetham Garden Centre. The limestone link section at Marble Quarry can be difficult to follow. We were fortunate enough to see a herd of young deer in Dallam Park.
Evidence of the recent weather
Marie spots a useful sign . . .
showing the way to . . .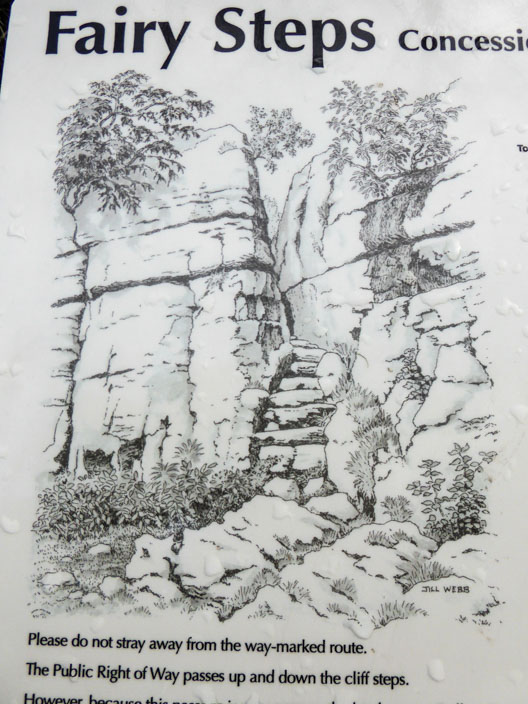 the Fairy Steps
Looking towards Arnside from the top of the Fairy Steps . . .
where we took a short break
New fencing to protect the land where trees had been felled because of disease
Marie looks at the direct route . . .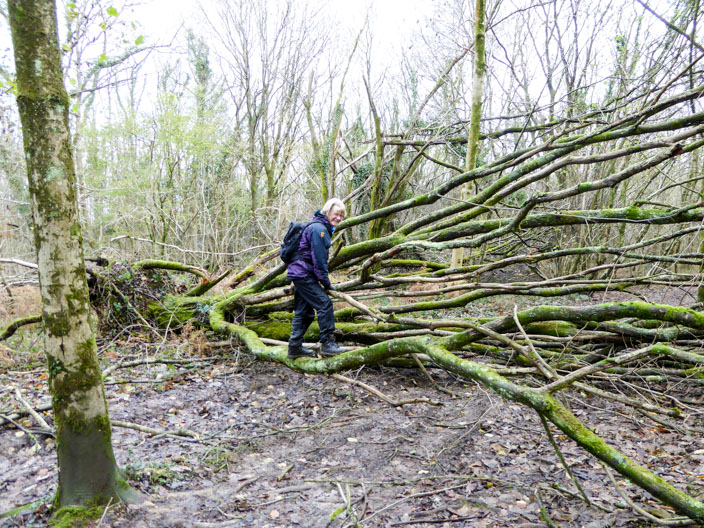 and Kath decides . . .
to go one step higher!
Care needed as the leaves hide the sometimes slippery limestone
Looks a good path - but not in the right direction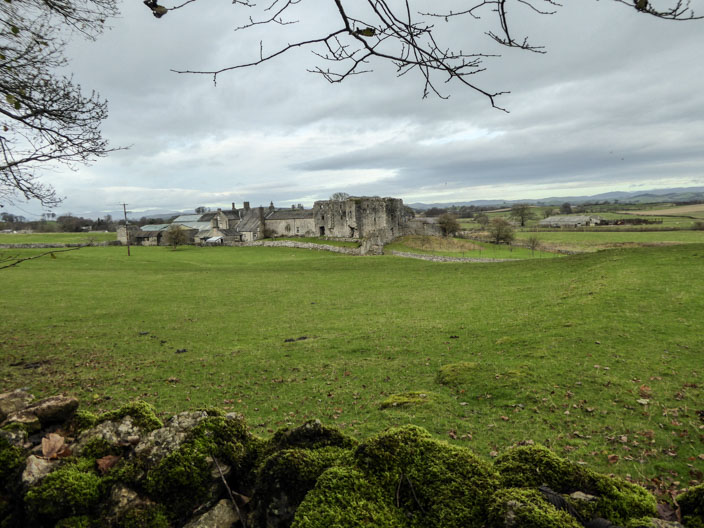 Beetham Hall ruins . . .
the remails of a Medieval Hall
Zooming in on the Howgills, basking in the sun
As we had hoped . . .
we found a herd of young deer . . .
but they were keeping their eyes on us . . .
before deciding to move away . . .
before getting back to their grazing
Even the pheasant is happy to pose for us
Dallam Tower built around 1720 . . .
on the banks of the River Bela