Tuesday, 27th October 2015
Walk:
Pepperpot, Arnside Tower, Arnside Knott, Arnside, Blackstone Point, Far Arnside, Elmslack, Eaves Wood
Start Point:
Eaves Wood car park
Grid Reference:
SD 471 759
Distance:
9.5 miles
Ascent:
1,240 feet
Time:
4.75 hours
Weather:
Bright and mild
Comments:
A pleasant walk to Arnside via The Pepperpot, Arnside Tower and Arnside Knott. As the tide was in, our return route along the coastal path was inaccessible in places but we were able to continue through the woods. The speed of the outgoing tide increased as we walked and a couple of kayakers hardly needed to paddle to travel at a swift pace - hopefully they won't need to return against the tide!
Walking through Eaves Wood . . .
to reachThe Pepperpot,
a memorial to . . .
Queen Victoria's Golden Jubilee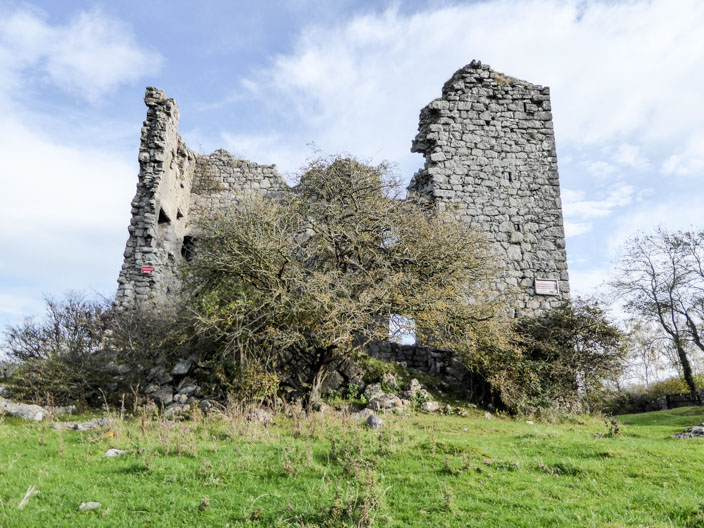 Arnside Tower, built in the second half of the 15th century
Arnside Knott . . .
covered with limestone grassland . . .
and mixed woodland
Heading over Red Hills . . .
we have a good view of the railway viaduct . . .
with a much closer view from the pier . . .
where there are highly visible warning signs
One of the trains we saw on the viaduct
The main path disappears into the water
Further down the coast . . .
the path travels above the water level
Postbox seen in Far Arnside
The sun highlights the Autumn colours . . .
as we make our way to . . .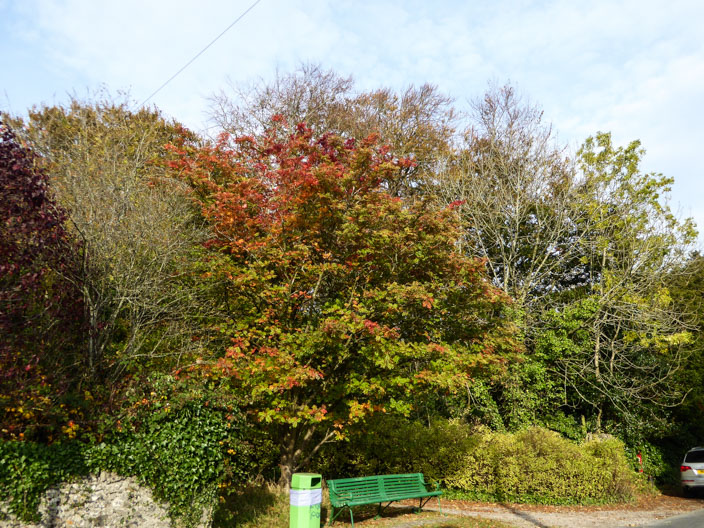 Elmslack . . .
and back into Eaves Wood