Wednesday, 9th September 2015
Walk:
Hayeswater Gill, Hayeswater, Satura Crag, Angle Tarn, Boredale Hause, Hartsop
Start Point:
Hartsop
Grid Reference:
NY 410 130
Distance:
6.5 miles
Ascent:
1,670 feet
Time:
4.5 hours
Weather:
Overcast with a cold wind at times
Comments:
Taking Danni for a walk in the Lakes for the first time it was a shame that the day was overcast with some low mist on the high fells. After the initial climb, with a couple of steep sections, the route became more gentle with a few undualtions, giving time to enjoy the views. Leaving Boredale Hause, again an initial steep section needed some care before a pleasant track took us back to the car.
Joe and Danni as we start the ascent . . .
and pause to check out the waterfalls . . .
but not a lot of water in them today
The rowan trees are full of bird food . . .
as the berries are ripe and ready to eat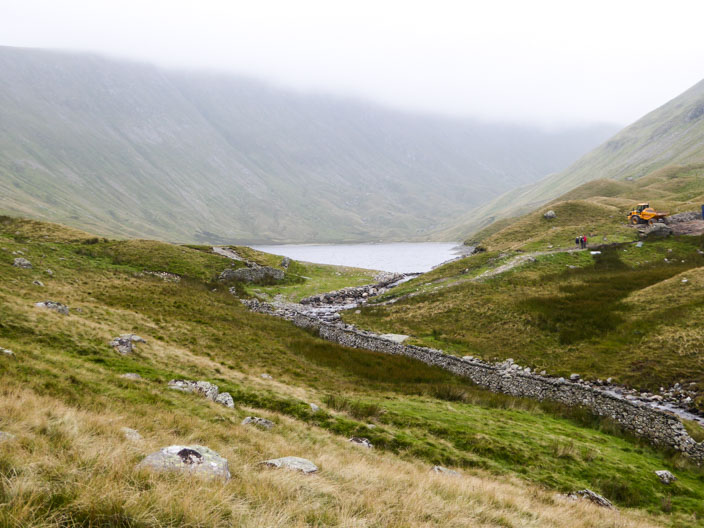 Reaching Hayeswater . . .
a shaft of sun breals through to highlight the water . . .
and Dannis puts on a spurt to try to beat the camera
A lovely sheltered spot for lunch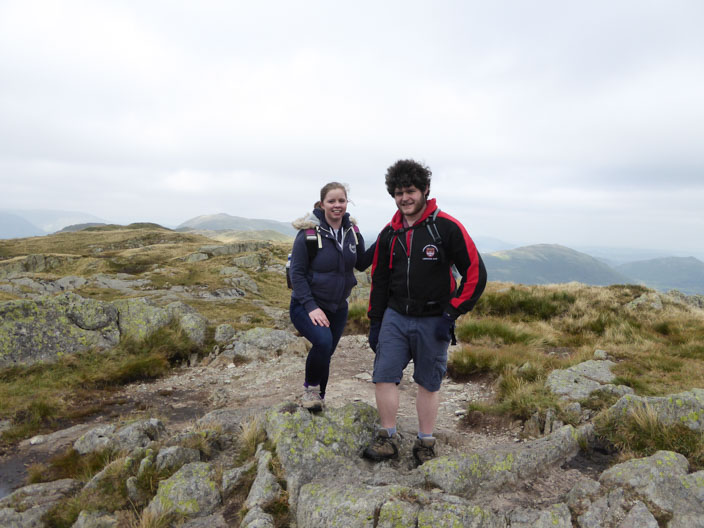 A rocky outcrop provides a photo opportunity . . .
but Joe checks out a better one . . .
looking down the Martindale Valley . . .
so Danni joins him
Angle Tarn with Angletarn Pikes on the right . . .
and looking towards Brock Crags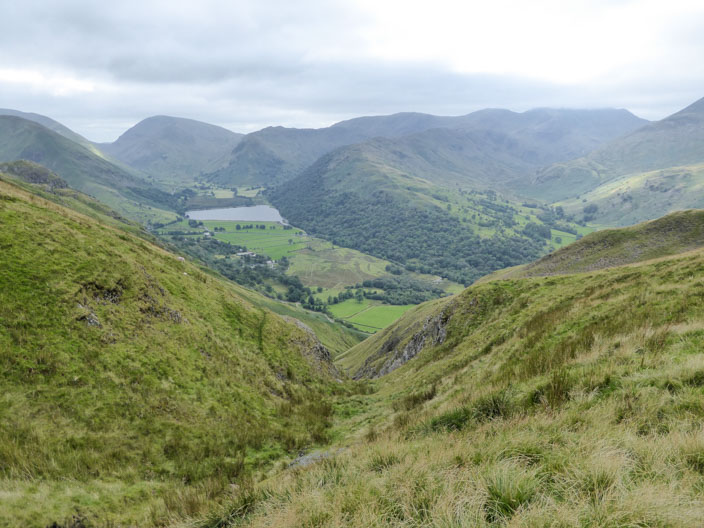 Brothers Water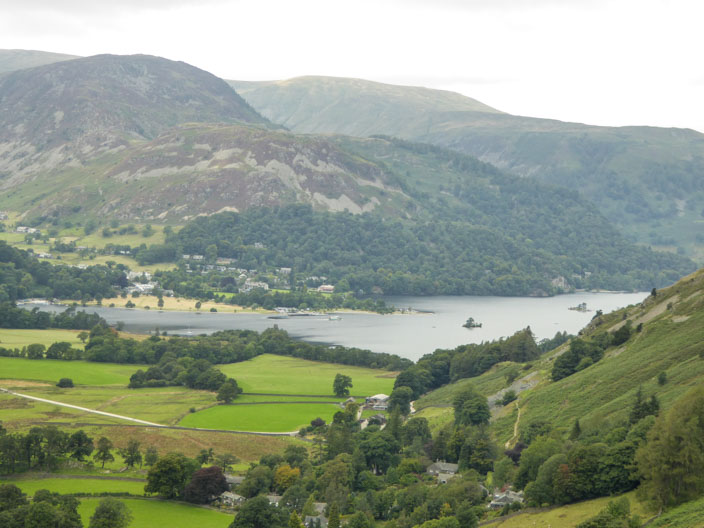 Ullswater, where the ferry is just leaving . . .
to make its way to Howtown and Pooley Bridge
Descending from Boredale Hause . . .
and time for one last group shot