Thursday, 7th April 2016
Walk:
Stronstrey Bank, Anglezarke Reservoir, Yarrow Reservoir, Lead Mines Clough, Redmonds Edge, Great Hill
Start Point:
White Coppice
Grid Reference:
SD 619 190
Distance:
10 miles
Ascent:
1,500 feet
Time:
4.25 hours
Weather:
Dry but dull with the wind becoming stronger in the afternoon
Comments:
Despite all the recent rain I managed to complete the walk in the dry but the swollen streams and high keveks in the reservoirs were evidence of the wet weather in the past few days.
Signs of recent heavy rain . . .
as the bridge is in danger of being submerged
The lamb attracts my attention . . .
but sadly its front legs seem to be deformed
Water flowing into Yarrow Reservoir is at quite a high level
Anglezarke Reservoir
Yarrow Reservoir outflow . . .
where water races over the cobbles . . .
as it leaves the weir
Unusual breed of sheep
Lead Mines Clough an area of picturesque waterfalls . . .
in a rocky gorge and the site of a mine . . .
that had its heyday in the 1780s
Zooming across to the memorial to a 1943 Wellington Bomber air crash on these moors which killed six airmen
Redmond Edge, leading to . . .
Great Hill
This tiny lamb . . .
was calling for its mother - but no reply!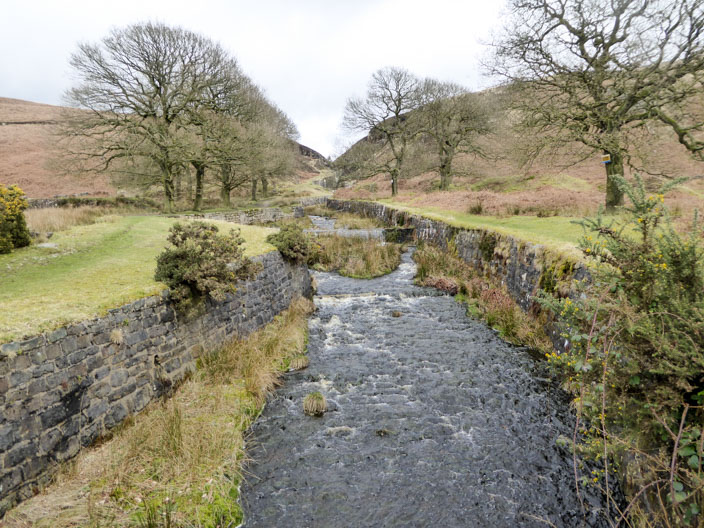 Dean Black Brook, where the waterfalls . . .
are partially man-made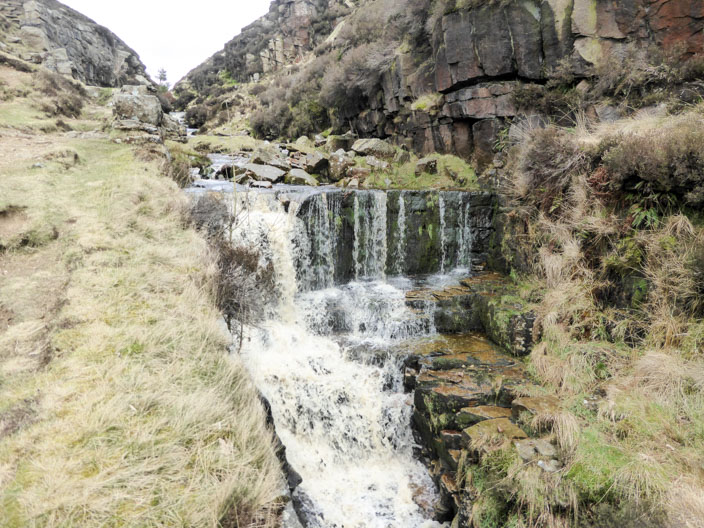 as the stream bed has been adapted as it flows through a steep ravine