Sunday, 11th December 2016
Walk:
Tootle Height, Written Stone Lane, Springs Farm, Buckley Hall, Stydd, Ribchester, Singleton House, Pinfold, Elm House
Start Point:
Corporation Arms
Grid Reference:
SD 617 373
Distance:
8.7 miles
Ascent:
780 feet
Time:
5.25 hours
Weather:
Overcast but mild
Comments:
Finally, after a number of reccies, we were fortunate to have a dry day for the Club Christmas Dinner. On the whole the terrain was quite good and despite recent rain there were only a few muddy sections. The group walked together for a time then a select few took a shorter route back to The Corporation Arms where they were able to enjoy a drink (or two) before the rest of the group arrived to enjoy a pleasant meal.
Gathering in the car park . . .
we make a colourful group at Tootle Height
Making our way through the woodland . . .
a footpath takes us to . . .
our elevenses spot where you can choose a tree trunk . . .
or a grass bank for your seat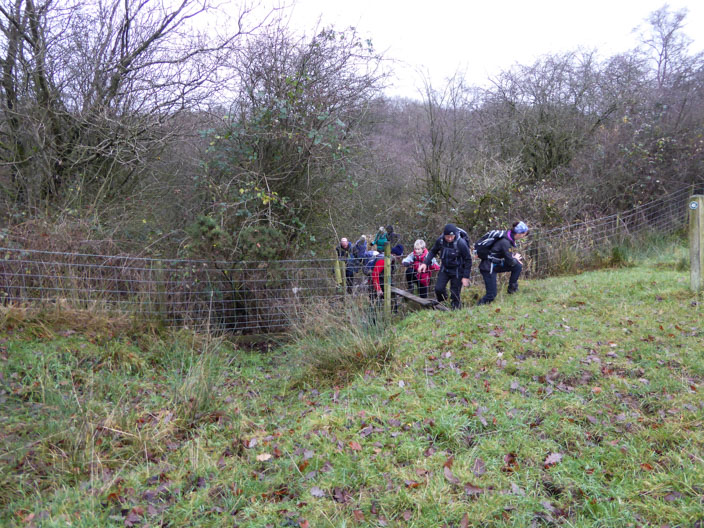 A tricky stile and bank need some care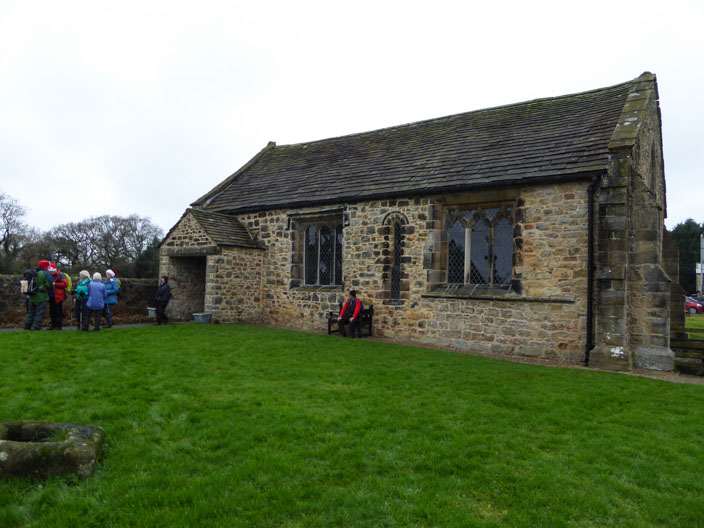 St Saviours Church, Stydd . . .
is mainly Norman in style . . .
and the original door leans on the North wall . . .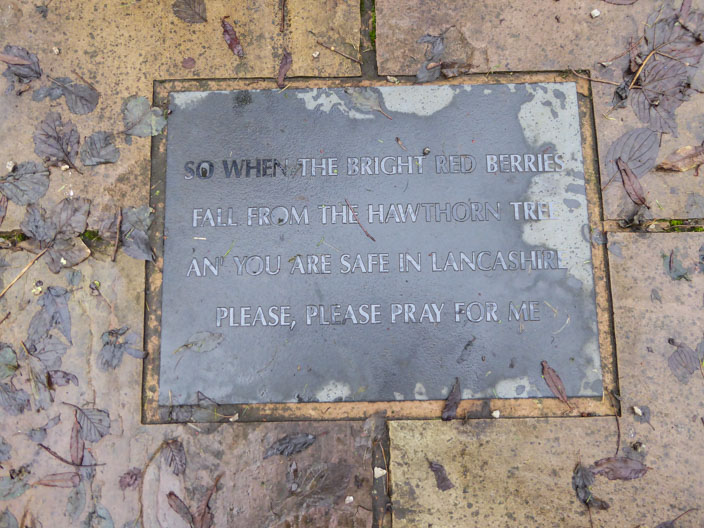 At the entrance to the War Memorial . . .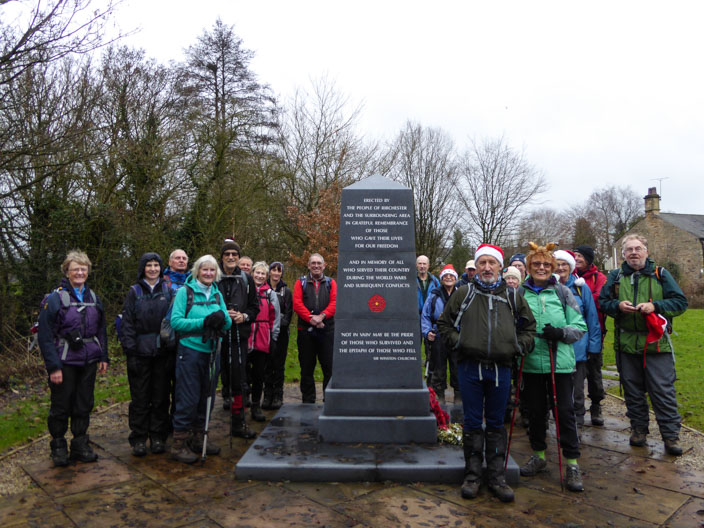 completed in 2014 . . .
for the centenary of the start of the First World War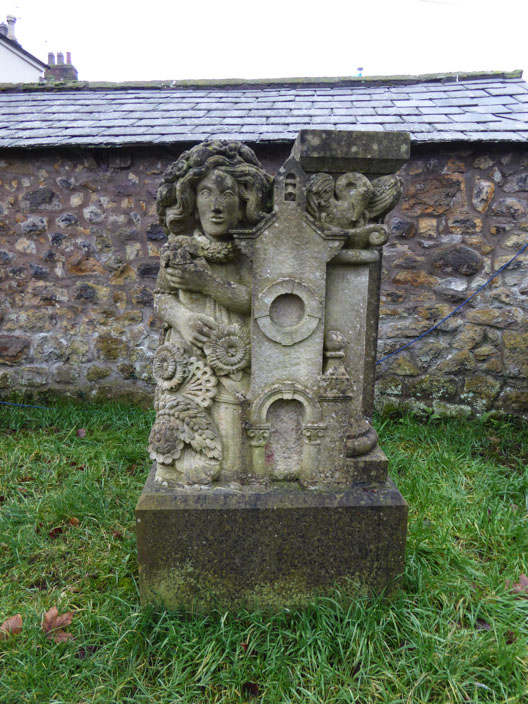 In the Millenium Garden two Bath stone panels . . .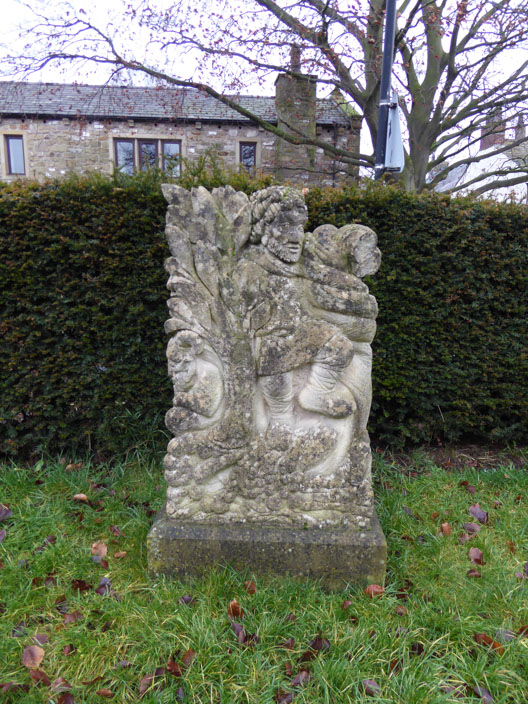 stand opposite one another either side of the central path.
At the entrance to the playing fields a plaque provides more information . . .
and The Granaries are worthy of another stop
Alapacas seem to be . . .
quite nosy creatures
More 'Roman' Sculptures near Elm House
Looks like everyone . . .
has worked up a good appetite
Jim and Jeanette are pleased . . .
that all their organisation . . .
has enabled us all . . .
to enjoy a good meal