Monday, 19th December 2016
Walk:
Fell Foot, Parlick Pike, Nick's Chair, Fair Snape Fell, Higher Fair Snape,
Start Point:
Lay-by off Startifants Lane
Grid Reference:
SD 601 442
Distance:
5.5 miles
Ascent:
1,400 feet
Time:
2.25 hours
Weather:
Misty start clearing during the walk
Comments:
After doing lots of field walking recently, a quick trip up Parlick Pike and on to Fair Snape Fell made a welcome change. It's a shame that there was a mist obtructing the views in the early part of the walk but this cleared later on.
Heading up to Parlick Pike . . .
no views today . . .
but crossing Nick's Chair Bleasdale comes into view . . .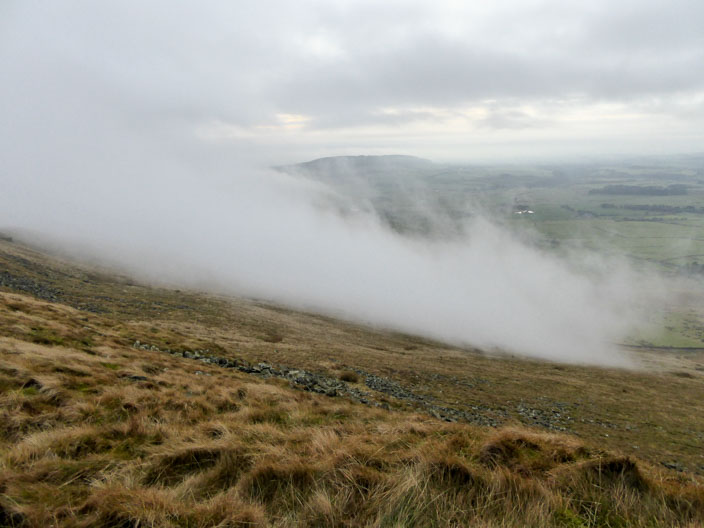 as the mist drifts up the hillside
Paddy's Pole and the upgraded shelter . . .
on Fair Snape Fell
After descending, Parlick Pike is clear . . .
but the mist rises on the flanks of Fair Snape Fell
Walking the plank . . .
is the only way to cross the beck