Thursday, 22nd December 2016
Walk:
Apronfull Hill, Ogden Clough, Big End, Barley, Lower Ogden Reservoir, Fell Wood, Spence Moor
Start Point:
Nick of Pendle
Grid Reference:
SD 771 385
Distance:
9 miles
Ascent:
2,130 feet
Time:
4 hours
Weather:
Sunny with a cold wind
Comments:
A last minute decision took me to the Nick of Pendle to walk across to Pendle Hill and down to Barley. Being very familiar with this area I decided on the route as I was walking and completed a very enjoyable walk.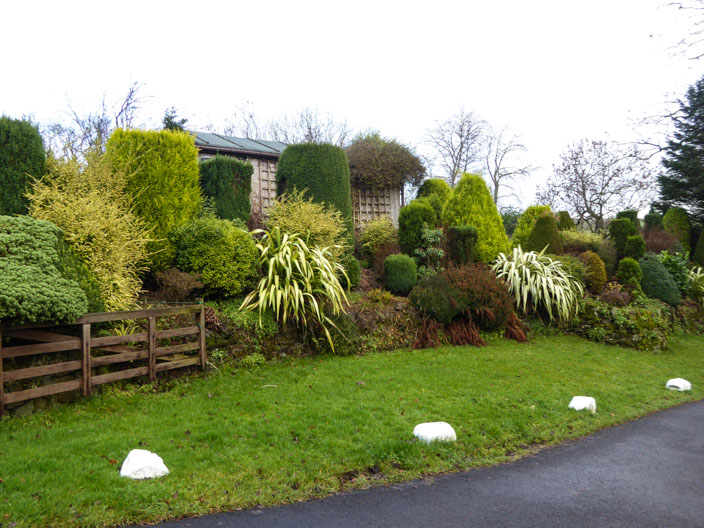 This garden is always delightful, whatever the time of year
Nelson Waterworks has been completely re-developed to provide . . .
3 and 4 bedroom executive homes
Lower Ogden Reservoir . . .
with views across to Pendle Hill
A strange structure on the edge of Fell Wood . . .
is formed by the roots of a fallen tree
Churn Clough Reservoir