Sunday, 4th December 2016
Walk:
Drinkwaters, Great Hill, Spitlers Edge, Winter Hill, Two Lads Cairns, Wilder's Moor, Pike Cottage, Anglezarke Reservoir, Stronstrey Bank
Start Point:
White Coppice cricket ground car park
Grid Reference:
SD 619 190
Distance:
13.7 miles
Ascent:
2,020 feet
Time:
6 hours
Weather:
Sunny but very cold
Comments:
Joining the group on this familiar route we were treated to a bright sunny day. Having been very cold overnight the frost lingered on the ground and there was a cold wind higher up. Brisk walking kept us warm and but we didn't linger long at our refreshment stops.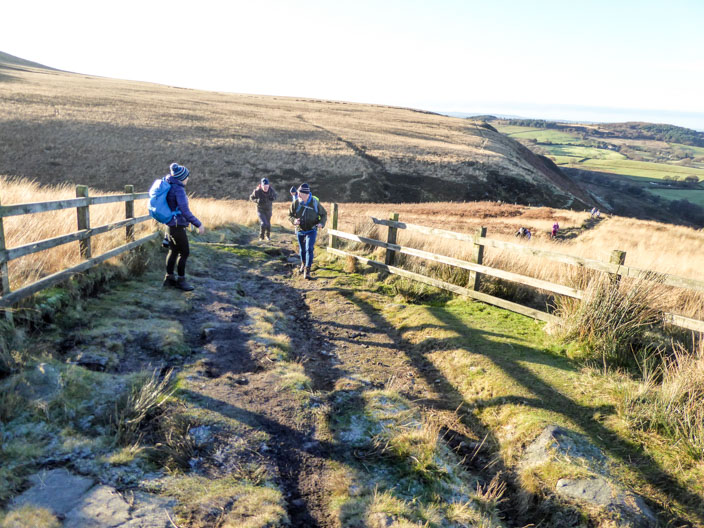 A beautiful day as we ascend from White Coppice . . .
and check out the location of Joe's cup at Drinkwaters . . .
where a memorial to Joe has been added
Preparing for a photo on Great Hill . . .
and taking another one on Winter Hill
A brief stop at Two Lads Cairns . . .
with Rivington Pike in the distance
A sheltered bank below Pike Cottage is the ideal spot for lunch . . .
and Robb shows off the new backpack cover for backmarkers
Ascending the steps from the River Douglas . . .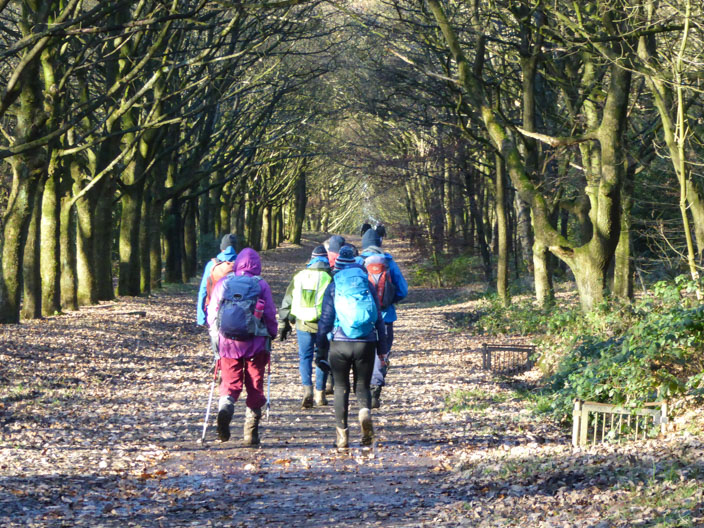 and making our way through Lever Park . . .
we walk beside Anglezarke Reservoir . . .
where it looks like there is an apple tree . . .
with some apples still on it
Anglezarke Reservoir . . .
where the water must be very low . . .
for these mud banks . . .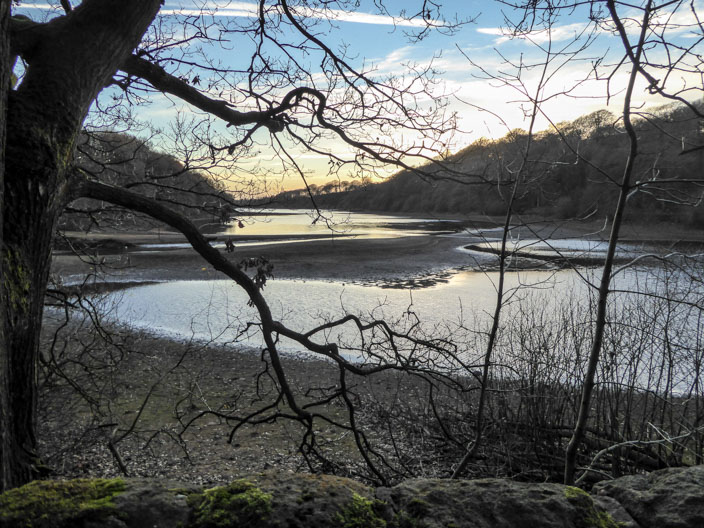 to be visible . . .
near Waterman's Cottage