Wednesday, 10th February 2016
Walk:
Hutton Roof Crags, Potslacks, Uberash Plain, Holmepark Fell, Farleton Knott, Whin Yeats, The Rakes, Hutton Roof, Hutton Roof Park
Start Point:
Burton-in-Kendal, Plain Quarry
Grid Reference:
SD 552 761
Distance:
9.6 miles
Ascent:
1,750 feet
Time:
5.25 hours
Weather:
Sunny and mild
Comments:
Despite the recent heavy rain there were only a few muddy sections due to the limestone nature of this area. The variety of terrain made for a very interesting walk and the warmth felt in the sun was a bonus.
The Lake District fell tops . . .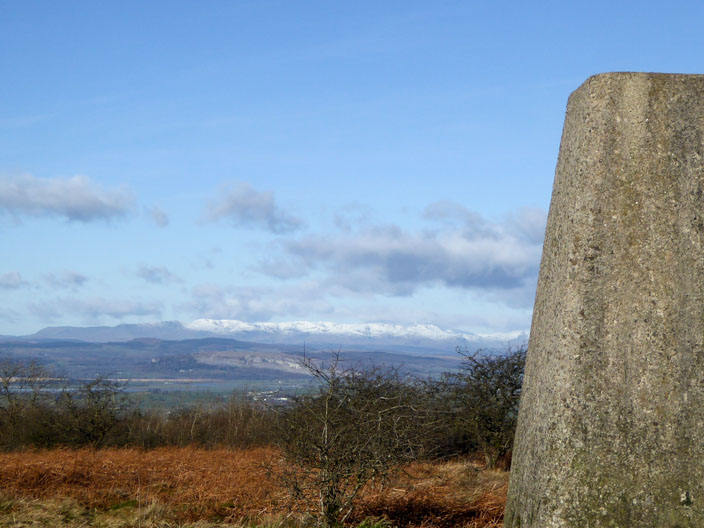 from Hutton Roof Crags . . .
where the trig point . . .
is the centre of attention
A narrow path leads through the limestone . . .
and the sun highlights the trees
Two belted galloways . . .
and one more
Holmepark Fell has large areas of limestone . . .
with many erratics . . .
of varying sizes . . .
as well as pillars of weathered limestone
Near the summit is a large area of limestone pavement
Marie and Sheila claim the summit . . .
as do I
Zooming in on Farleton Knott . . .
which has attracted an HF group
The cairn on Farleton Knott . . .
from where there are good views to the estuary
Posing at the cairn . . .
times two
Looking back across to Holmepark Fell summit . . .
and towards the east
A pleasant green path - for a change!
The Rakes . . .
where Marie decides to check out . . .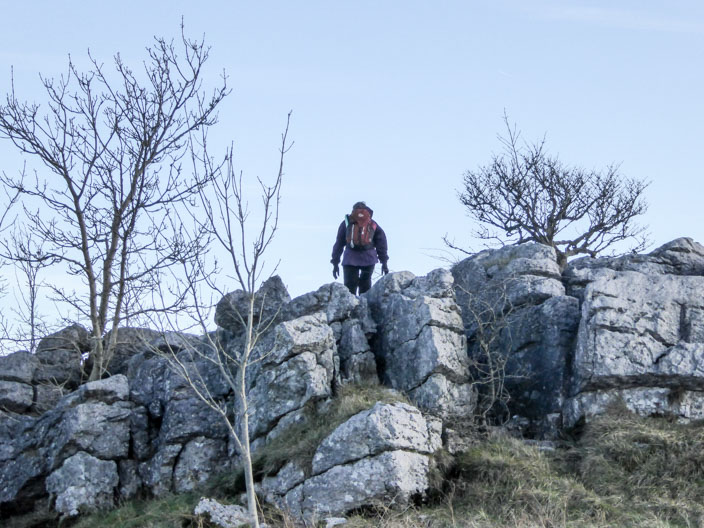 a gap in the rocks
I bit far to walk to London
Looks like a family of four live here