Thursday, 18th February 2016
Walk:
Cuerden Valley, Whittle Spinney, Denham Hill, Hough Hill, Top o'th Lane, Leeds & Liverpool Canal, Croston Farm, Whittle-le-Woods, Cuerden Valley
Start Point:
Home
Distance:
9 miles
Ascent:
940 feet
Time:
4.25 hours
Weather:
Sunny spells and hail showers
Comments:
Most of the walk was enjoyable on a cold and bright day. However, the section from the canal north of Moss Lane Farm was virtually impossible to walk on due to the ground being churned up by cattle. I have had problems in this area before and will avoid this path in future.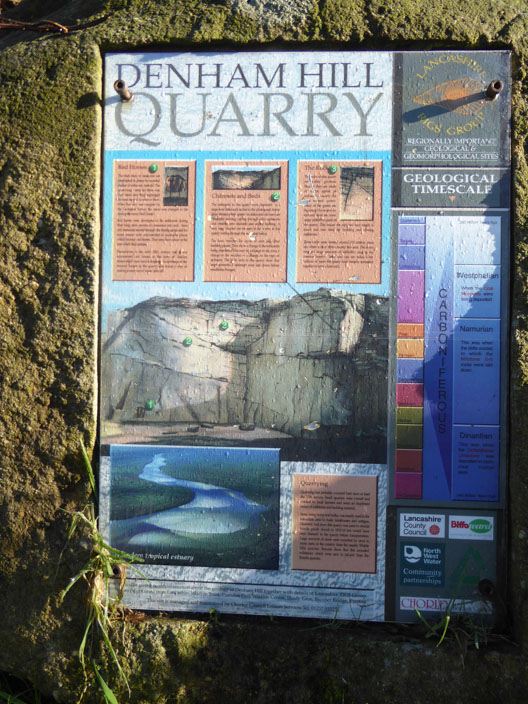 A very informative at the entrance to . . .
Denham Quarry
The gorse is looking very colourful
Interesting rock face
The trig point on Hough Hill . . .
with Preston to its right . . .
and PNE further right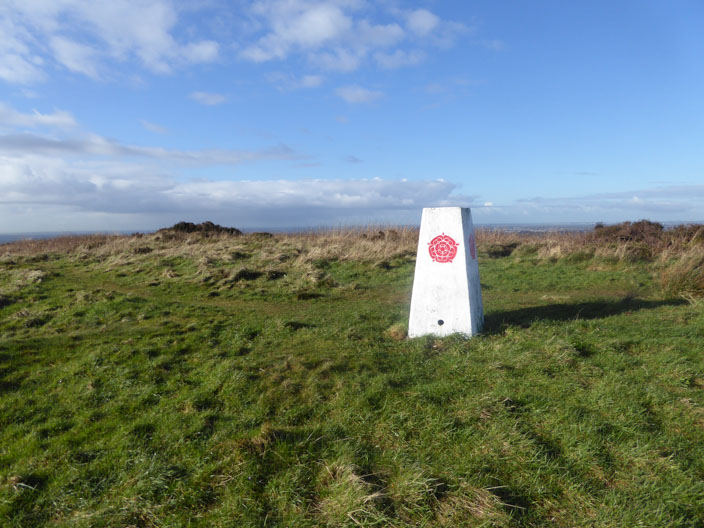 Leaving the trig point behind . . .
I manage to capture an ETPS plane - possibly from the Empire Test Pilot School fleet
The sheep quickly take their leave as I approach
Top Lock
Geese . . .
and ducks enjoy the sun
Waiting for a bus? No, just used it to put my overtrousers on during a hail shower - which has now stopped!!