Sunday, 28th February 2016
Walk:
Encombe Bridge, Robin Proctor's Scar, Norber Erratics, Sulber Nick Crummack Dale, Wharfe, Austwick
Start Point:
Clapham riverside
Grid Reference:
SD 745 693
Distance:
11.4 miles
Ascent:
1,310 feet
Time:
3.75 hours
Weather:
Sunny with a cold wind but quite warm in sheltered sections
Comments:
After visiting the Norber Erratics, glacially transported rocks, it was a pleasure to walk on the soft turf typical of limestone areas. While the wind was cold the strength of the sun could really be felt in sheltered spots. An enjoyable walk, especially after the recent muddy walks!!
In the grounds of the church . . .
snowdrops cover a large area
Heading towards Robin Proctor's Scar . . .
to reach the Norber Erratics . . .
where I try out a bit of rock climbing . . .
while Sheila opts for a lower level
Sheila & Marie check out one of the erratics
Looking across Moughton Scar to Pen-y-Ghent . . .
and again in the sunshine . . .
with Ingleborough in the opposite direction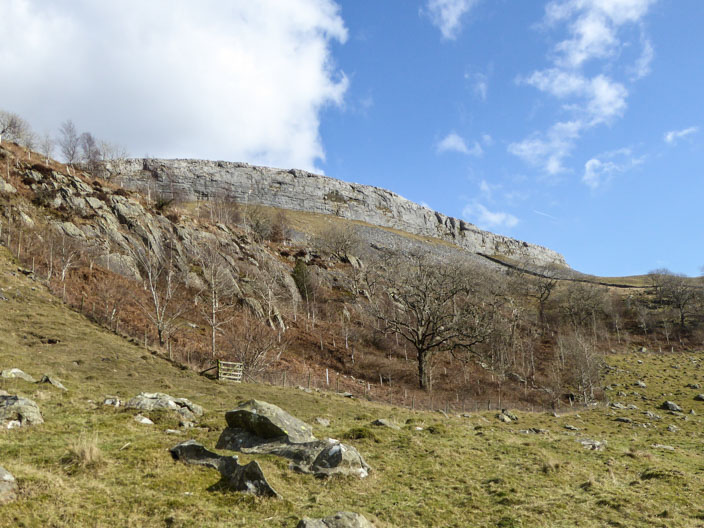 Heading down Crummackdale . . .
we see an unusual breed of sheep
Time for a last stop on the way back to Clapham