Wednesday, 13th July 2016
Walk:
Hatterall Ridge Offa's Dyke path, Capel-y-Ffin-, Cwarel Y Fan, Bal-Mawr, Cwm Bwchel
Start Point:
Llanthony Priory
Grid Reference:
Distance:
11.3 miles
Ascent:
2,780 feet
Time:
6.25 hours
Weather:
Very windy with a cold wind on the ridges
Comments:
Our first ridge followed the Offa's Dyke path and provided views into England to the east and into Wales to the west. The second ridge was of more interest with an undulating path and a couple of high points. An enjoyable walk with a good final descent.
Llanthony Priory (ruin) . . .
provides an ideal parking spot . . .
and has a cafe for refreshments at the end of the walk
The Hatterall Ridge marks the border . . .
between England and Wales
Smile please!
Vale of Ewyas
The first of the two chapels . . .
in Capel-y-Ffin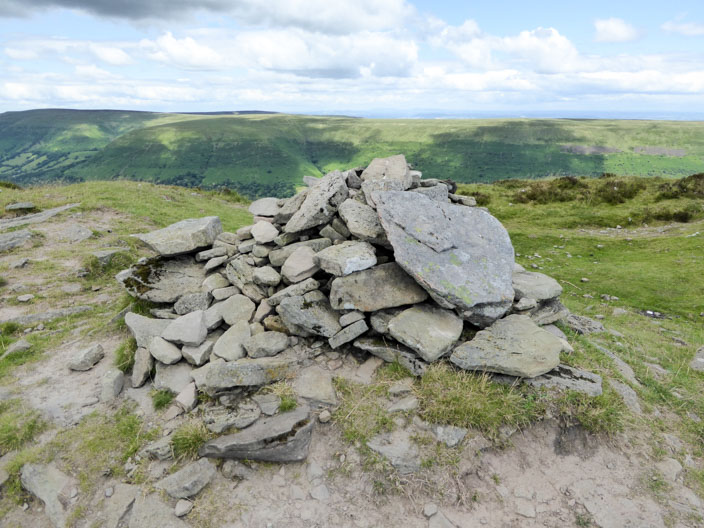 Chwarel Y Fan
Bal-Mawr . . .
where Marie checks gthe onward route
and I take break!
The trig point has an interesting plaque
Heading dow to Llanthony Priory