Thursday, 14th July 2016
Walk:
A wander around the historic town of Ludlow
Start Point:
Broad Sreet
Grid Reference:
Weather:
Warm and sunny
Comments:

Ludlow's roots reach back to medieval times. Made rich by manufacturing and trading wool and cloth, by the 16th century it had become a major administrative centre, governing Wales and the border counties.

Situated on the River Teme, Ludlow's medieval street pattern survives almost intact, the being lined with medieval and Georgian houses. One of Ludlow's strengths is its wide and varied range of indiviudualistic shops, mostly independently owned.
Broad Street
High Street
Buttercross
Broad Street
St Laurence's Church . . .
15th century . . .
misericords
High altar
The Fish House
King Street
Feathers Hotel became an inn c.1670 and was much altered in the mid-19th century
It was the home of Rees Jones of Pembrokeshire . . .
whose initials are on the lock plate
New use for an old building . . .
and a new use for an old bike
The River Teme . . .
is crossed by Dinham Bridge
Near Ludford Bridge . . .
there are more old buildings
Ludford Village . . .
is a small community . . .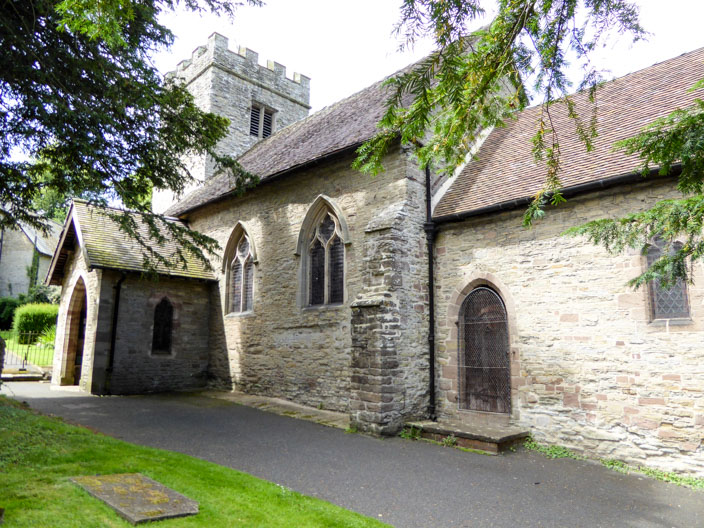 with a church . .
and alms houses . . .
and some larger properties