Friday, 15th July 2016
Walk:
Carding Mill Valley, Light Spout Waterfall, Motts Road, Shropshire Way, Pole Bank, Round Hill, Little Stretton, Ragleth Hill (Shropshire Way),
Start Point:
Church Stretton Co-op car park
Grid Reference:
Distance:
11 miles
Ascent:
2,320 feet
Time:
5.75 hours
Weather:
Some drizzle early on with sun and cloud later
Comments:
A good walk on varied terrain but the views were lost in the mist when we were on the Long Mynd. After reaching Little Stretton we decided to add Ragleth Hill to the route. We were rewarded with some good views by this time.
St Laurence's Church, Church Stretton
In Rectory Woo the yew ringed pool with its dam and cascade and the
gothic folly are some of the earliest features of John Mainwarings garden -
Capability Brown gave Mainwaring some support in its design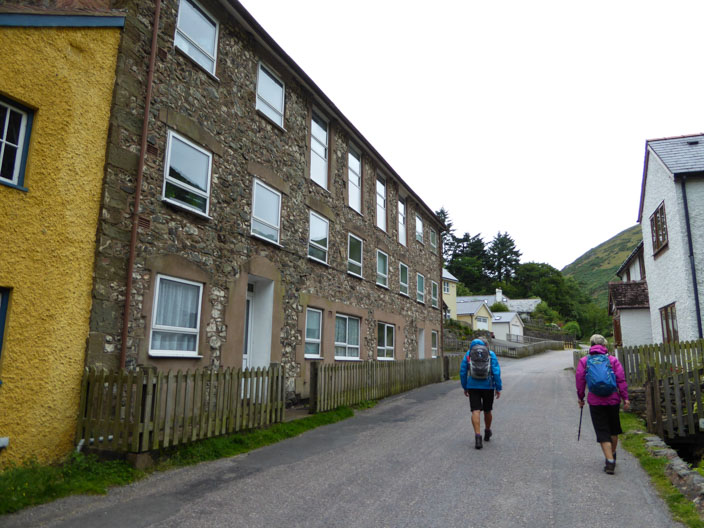 Heading up the Carding Mill Valley . . .
where we spot a pied wagtail
Light Spout waterfall . . .
and again
Shropshire Way
Long Mynd's highest point, Pole Bank
Looking down the valley as we head around Callow . . .
on our way to Little Stretton . . .
past Brook Cottage
A peacock wonders . . .
if this is his best side . . .
or this one
Church Stretton as we climb to the summit of . . .
Ragleth Hill
A lovely green path traverses the ridge