Monday, 18th July 2016
Walk:
Buildwas Road, Marnwood Hill, Loamhole Dingle, Museum of Iron, Iron Bridge followed by a trip to Much Wenlock
Start Point:
Dale End Riverside Park car park
Grid Reference:
SJ 664 037
Distance:
5 mls
Ascent:
400 ft
Time:
2.5 hours
Weather:
Sunny and hot
Comments:

Some overgrown and indistinct paths in the early stages of the walk but a pleasant path took us through Loamhole Dingle. Time was spent taking in the ineteresting aspects of the Iron Museum. A clear path then took us back into Ironbridge where we spent time investigating the Bridge and the local shops.

We then moved on to Much Wenlock where we strolled along the two main streets to check out the historic buildings - and take time for refreshments.
Dale End Riverside Park
The riverside path soon reveals the power station towers . . .
which loom over . . .
the Albert Edward Bridge . . .
built in 1863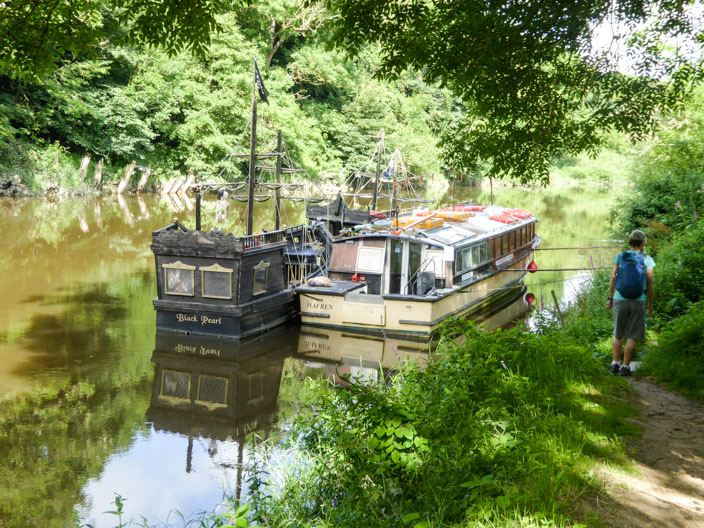 Anyone for a cruise?
but the food seems to be in short supply!
The Severn Gorge Countryside Trust marked its 25th anniversary
with various activities 2 days before we arrived
The SGCT had replaced the bridge over Loamhole Brook . . .
and a boardwalk took us through Loambhole Dingle . . .
before emerging beside the viaduct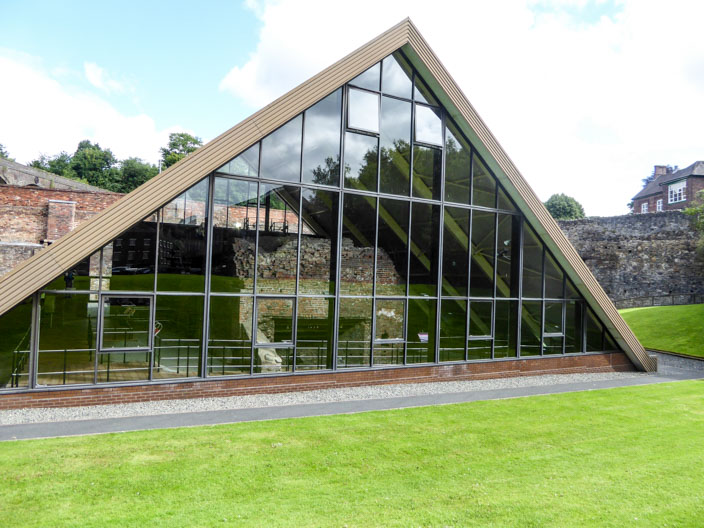 Visitng the Coalbrookdale Museum of Iron, a modern building houses The Old Furnace
The blast furnace is where iron making begins
By heating up the raw materials in a constant blast of air, a process of
hot chemistry enables the iron to be separated from the ironstone
The furnace is a distinctive shape to enable this chemical process to take place
David Nach created a sculpture from charred oak embedded in a circle of crushed coal reflecting the cycle and history of coal and iron
This tall display . . .
has some interesting sections . . .
when viewed against the sky
Another lovely display as we return to . . .
Dale End Riverside Park
Time to explore the bridge . . .
though I had taken a photo the previous day in the evening sunlight
and from the opposite side
Looking back after walking across the bridge, with the toll house on the left
Time to take a closer look at the structure . . .
with its repeating patterns . . .
and a last one from the previous evening
Spotting some ducks on a dry bank . . .
we are amused at the antics of the ducklings . . .
as they run up the slope . . .
to find a dusty hollow . . .
then immediately head back . . .
for the water . . .
all overseen by mum
Moving on to Much Wenlock . . .
where there is a dedicated walk around the town in memory of Dr William Penny Brookes
Reynaulds Mansion built in 1682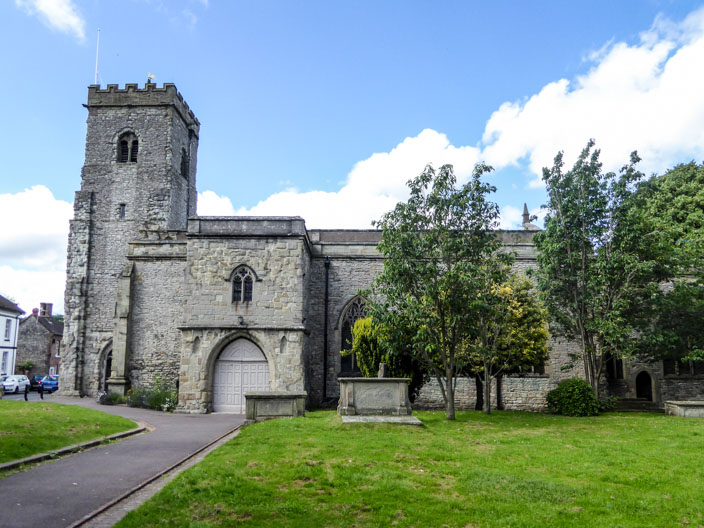 Holy Trinity Church
16th Century Guild Hall