Tuesday, 14th June 2016
Walk:

Lever Park, Two Lads, Winter Hill, Belmont, Ward's Reservoir, Winter Hill, Noon Hill, Rivington Pike, Rivington Hall Barn

Start Point:
Rivington Great Barn
Grid Reference:
SD 628 138
Distance:
12 miles
Ascent:
2,250 feet
Time:
6.75 hours
Weather:
Overcast but mild
Comments:
An interesting route with two new paths found, one from Ward's Reservoir to Winter Hill and one from Noon Hill to Rivington Pike. Some boggy sections were encoutered on Rivington Moor. The private woods on the descent to Belmont Road were packed with rhodedendron blossom. It was disappointing to find that Ward's Reservoir was nearly empty, having camped nearby a long time ago when the reservoir was full.
A majestic beech tree in Lever Park
The footpath on the map leads to a new fence with the kissing gate on the opposte side . . .
and new steps to the main track?
Looking across Pike Cottage garden to Rivington Pike
One of the Two Lads cairns . . .
with two smaller ones nearby
There seems to be an addition to the main mast on Winter Hill . . .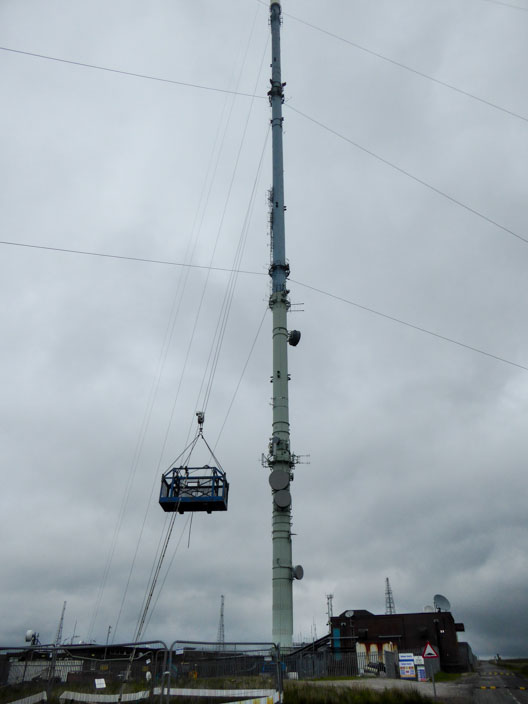 firmly anchored into the ground . . .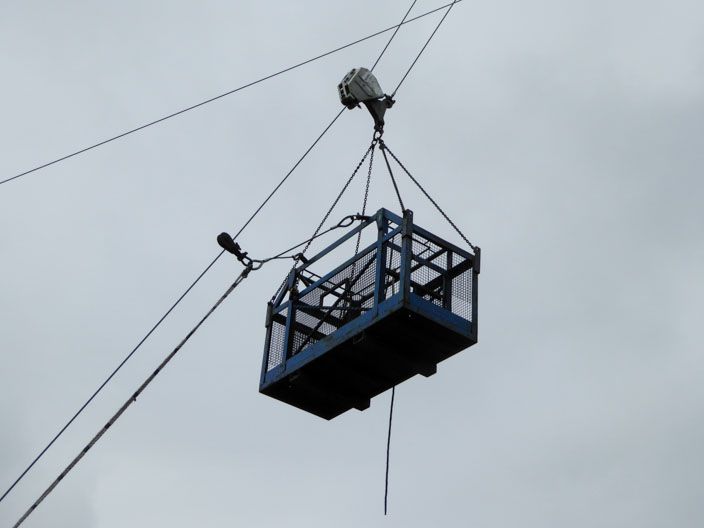 and ready to take workers high up onto the mast
Memorial plaque on the wall of the first building . . .
and another one on a gate post . . .
at the start of the descent to Belmont Road
Belmont and its reservoir from the descent
Rhodedendrons in the private woods . . .
leading to Belmont Road
An unexpected site beside the road
More rhodedendrons bushes below Winter Hill
Ward's Reservoir . . .
looks like someone has pulled the plug!
The outflow carries water . . .
from the water pipe, dated 1893
It's a long time since water has travelled down these steps into the reservoir
Above the steps is a gully . . .
and a waterfall - this water runs into the pipe, not the reservoir
The cotton grass . . .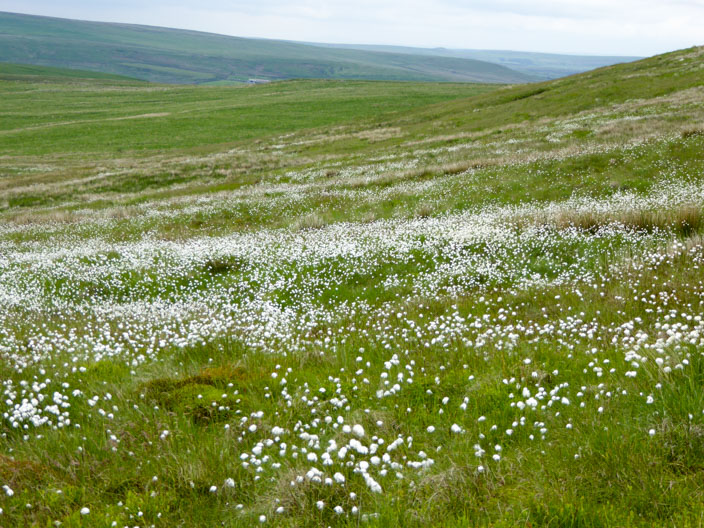 seems to be out in force today
Noon Hill, a Bronze Age burial Monument where the remains of 3 cremated people were found
Yarrow and Anglezarke Reservoirs
Tow sentinels stand guard
Approaching Rivington Pike . . .
a Grade II listed building . . .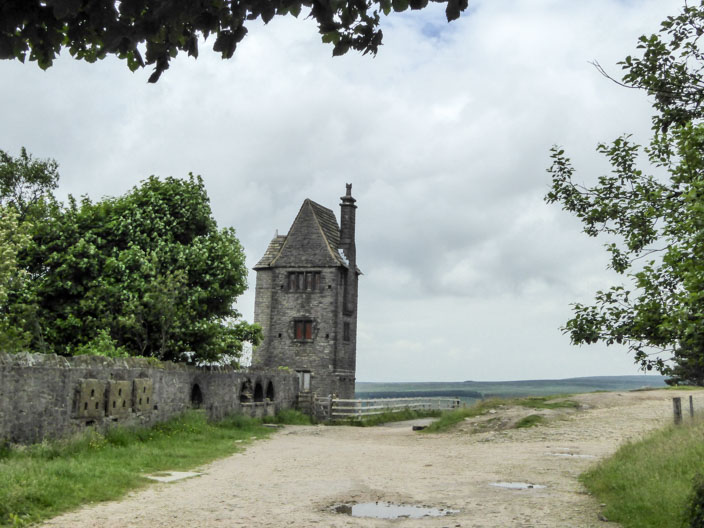 and the nearby Pigeon Tower
Rivington Hall Barn