Wednesday, 4th May 2016
Walk:
Deerstones. Spence Moor, Lower Ogden Reservoir, Barley, Big End, Scout Cairn, Mearley Moor
Start Point:

Sabden, Clitheroe Road lay-by

Grid Reference:
SD 775 380
Distance:
10.7 miles
Ascent:
2,180 feet
Time:
5.5 hours
Weather:
Sunnt and mild with a strengthening wind
Comments:
Doing this walk in the opposite direction to usual, we were glad to get the boggy ground of Spence Moor over early in the walk. A warm day was tempered by a cold wind as we reached the summit of Pendle Hill, known as Big End.
Passing Churn Clough Reservoir . . .
on the way to Deerstones . . .
with another view of the reservoir
Lower Ogden Reservoir
A Mallard drake shows off his plumage . . .
but, surprisingly two are keeping one another company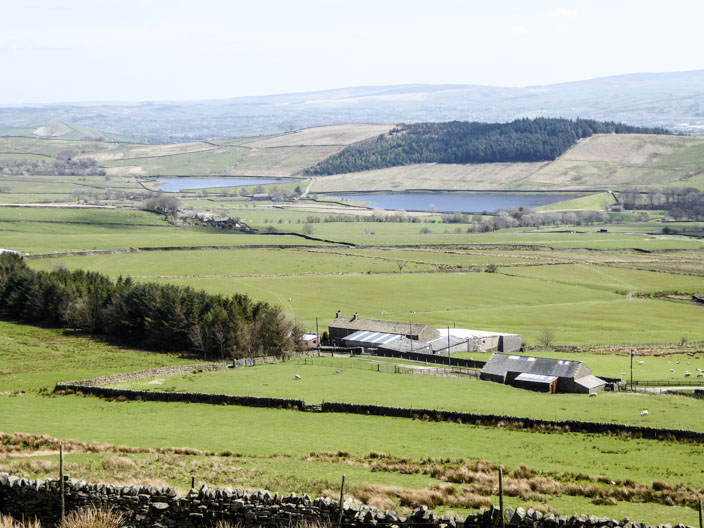 Zooing in on the gden reservoirs and Fell Foot Wood
Big End . . .
with Sheila . . .
and me
We return past Scout Cairn . . .
and Mearley Moor