Tuesday, 13th September 2016
Walk:
Lever Park, Wilderswood, White Brow, Burnt Edge, Smithills Dean, Smithills Moor, Winter Hill, Belmont, Ward's Reservoir, Winter Hill, Noon Hill, Belmont Road, Rivington Hall Barn
Start Point:
Rivington Great Barn
Grid Reference:
SD 628 138
Distance:
14 miles
Ascent:
2,480 feet
Time:
6.5 hours
Weather:
A hot start, clouding over in the afternoon with a shower near the end
Comments:
Repeating a walk from earlier this year the route was changed to avoid some very overgrown paths. A few sections were rather boggy and thoughts of leading this walk for the group will have to wait until the ground is frozen or has dried up.
Liverpool Castle folly in Lever Park
River Douglas is crossed . . .
via a substantial bridge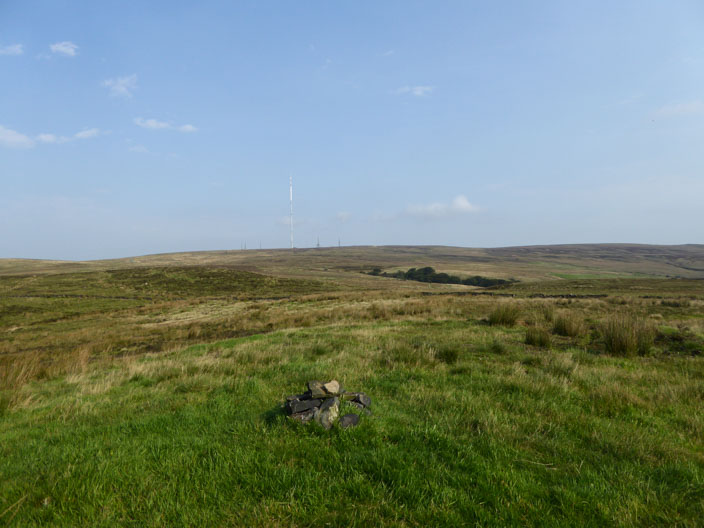 Winter Hill from White Brow
Some attractive cottages . . .
on Old Colliers Row
Delf Reservoir
Belmont Church is having an upgrade
Two noisy pheasants fly into the churchyard . . .
and start to display to one another
Ward's Reservoir . . .
where water no longer flows over the steps
Winter Hill . . .
and looking back from Noon Hill