Sunday, 18th September 2016
Walk:
Brackenbottom, Pen-y-Ghent, Plover Hill, Foxup Moor, Pen-y-Ghent Gill, Churn Milk Hole, Dub Cote
Start Point:
Horton Bridge
Grid Reference:
SD 810 720
Distance:
14 miles
Ascent:
2,600 feet
Time:
6.5 hours
Weather:
Sunny spells
Comments:
A cool start becoming mild. A pleasant walk repeated from 3 years ago though much of the path near Pen-y-Ghent Beck is rather rough.
Ready to set off . . .
and make our way across Brackenbottom . . .
towards Pen-y-Ghent
Robb is hoping for a coffee break but . . .
Ray has his eyes set on a spot on Plover Hill . . .
where it is time to continue our walk
Making our way towards Foxup on a lovely green path
Lunch is taken in a dry gully where Robb and John explore some caves to the right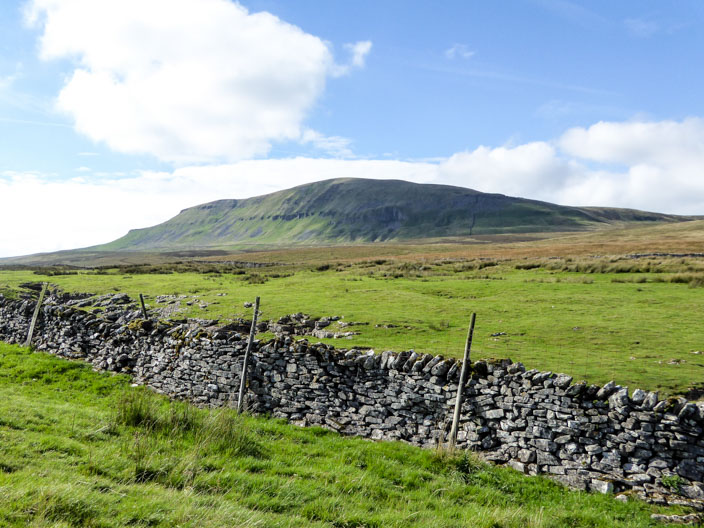 Pen-y-Ghent comes back into view . . .
and makes the perfect backdrop for a group photo
Might be quite old but looks very smart