Sunday, 5th November 2017
Walk:
Worston End, Burst Clough, Scout Cairn, Downham Moor, Lane Head
Start Point:
Downham car park
Grid Reference:
SD 784 440
Distance:
6 miles
Ascent:
1,400 feet
Time:
3 hours
Weather:
Mainly sunny with a cold wind
Comments:
Intending to do an easier walk, a mistake in travelling to Nick of Pendle meant that we walked from Downham and did a longer walk than was intended. For the first time Luna was let off the lead and it was pleasing to see that she didn't run too far away and kept returning to us.
Looking back over the Ribble Valley . . .
as we climb to the Scout Cairn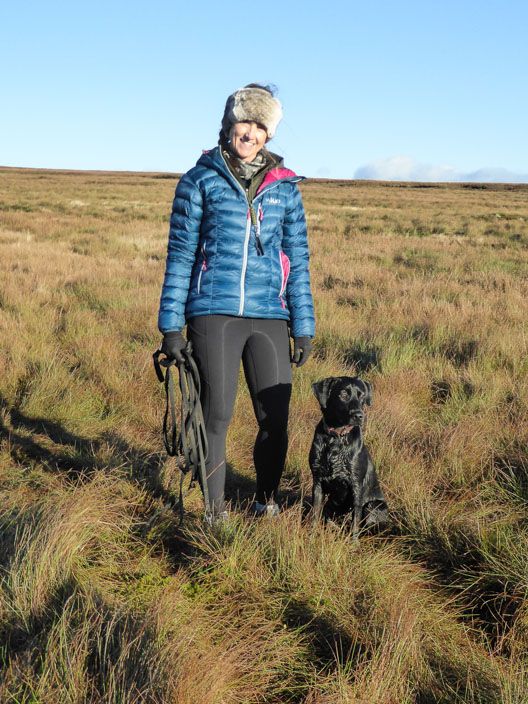 Luna has finally been let off the lead . . .
and enjoys the freedom . . .
of going wherever she wants
She returns quickly when called . . .
and finds a muddy section . . .
to keep an eye on . . .
an approaching jogger
Returning to 'Mum' . . .
she wonders how she will get over the stile