Sunday, 15th October 2017
Walk:
Ullswater shoreline, Miresbeck, Ruthwaite Lodge, Grisedale Tarn, flanks of Dollywaggon Pike, Grisedale Tarn, Ruthwaite Lodge, Miresbeck, Ullswater shoreline
Start Point:
Stybarrow Crag
Grid Reference:
NY 387 178
Distance:
12 miles
Ascent:
4,000 feet
Time:
6.25 hours
Weather:
Low cloud with a very strong wind
Comments:
The original plan was to make our way to Helvellyn via the Grisedale Valley but the wind became too strong and we decided to return shortly before reaching Dollywaggon Pike. Our decision was confirmed as the rain set in and low cloud followed us back down the valley. Despite the change of plan it was still a good walk with a good distance and total ascent being completed.
A broody morning over Ullswater
Signs of Autumn on the path beside Ullswater
Lanty's Tarn
Looking back down the Grisedale Valley from our elevenses spot . . .
and higher up the valley looks rather misty
Grisedale Tarn . . .
where Seat Sandal is hidden in the mist
Heavy drizzle has set in . . .
but we take a couple of minutes to pause beside . . .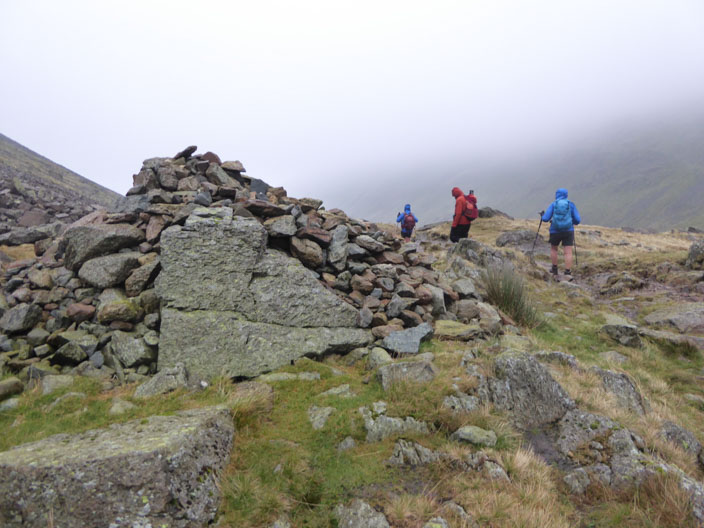 Brothers' Parting Stone . . .
then continue towards the mist . . .
which has cleared by the time we reach Ruthwaite Lodge where we stop for lunch