Wednesday, 4th July 2018
Walk:
Upper Winskill, Catrigg Force, Stainforth, Stainforth Force, Smearsett Scar, Pot Scar, Feizor, Giggleswick Scar, River Ribble
Start Point:
Langcliffe
Grid Reference:
SD 823 651
Distance:
11 miles
Ascent:
2,000 feet
Time:
5.75 hours
Weather:
Sunny all day and a welcome cool breeze
Comments:
With high temperatures expected after two weeks of heat wave, I opted for the relatively easy walk over Smearsett Scar. It was interesting to compare Catrigg Force and Stainforth Force with previous visits. A pleasant breeze took the edge of the hot sun and shade was welcome for refreshment stops. The 2 litres of water I took with me had almost gone by the time I got back to the car.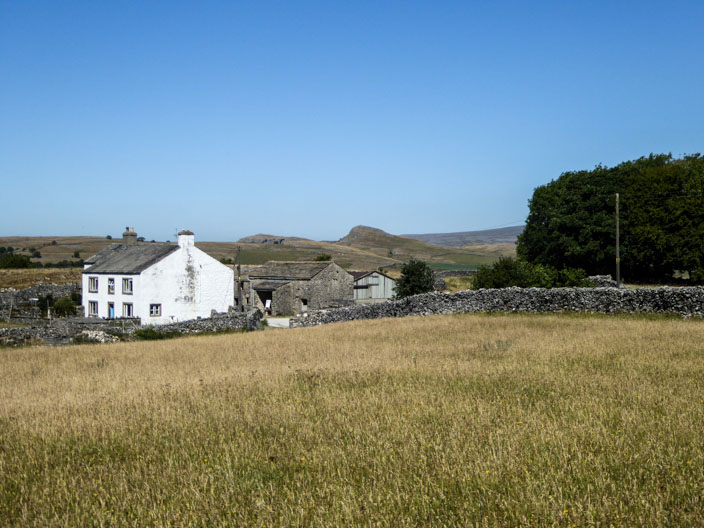 Smearsett Scar comes into view as I pass Lower Winskill
Shortly afterwards Pen-y-Ghent comes into view . . .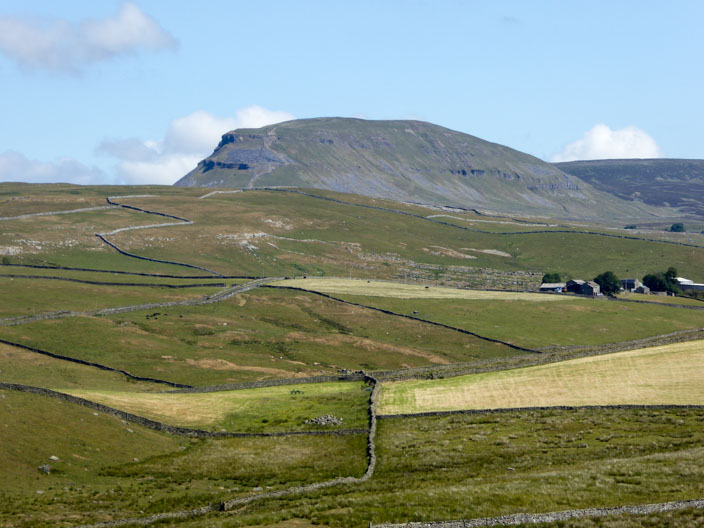 more recognisable as I zoom in
Ingleborough and Whernside can also be seen . . .
and are also more recognisable . . .
when the zoom is used
Approaching Catrigg Force the shade is inviting . . .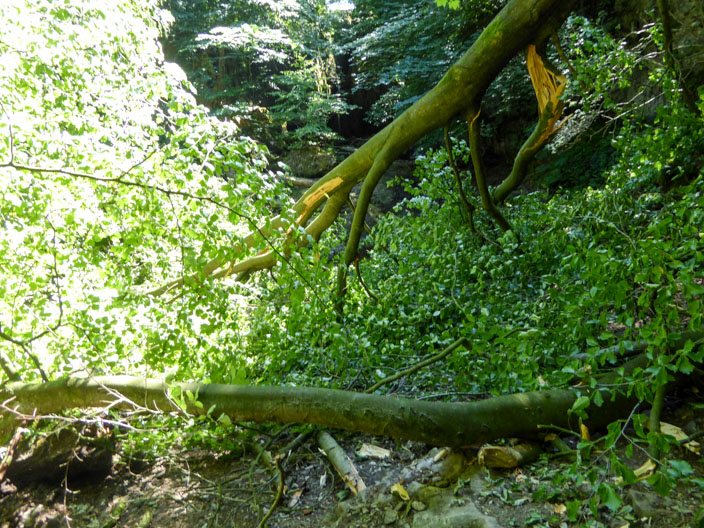 but the view of the waterfall is blocked by the fallen tree
However, it is possible to get past the tree . . .
but there is very little water . . .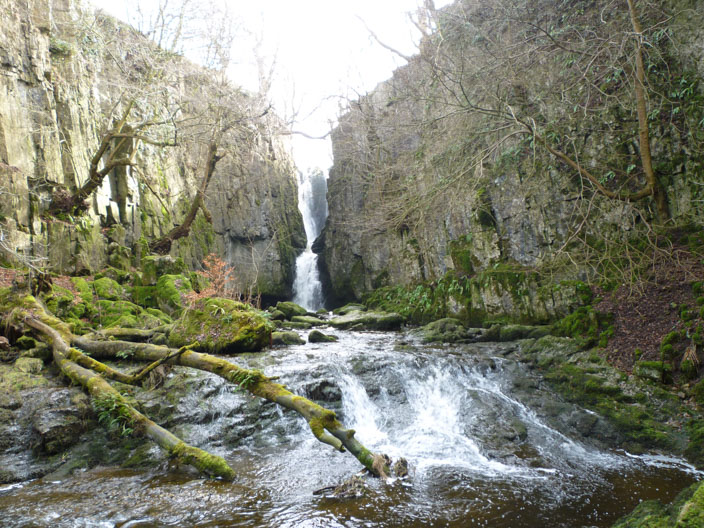 compared to a previous visit . . .
and the same dead tree is still here!
Heading into Stainforth . . .
the stepping stones are hardly needed . . .
to cross Stainforth Beck
Beside the memorial the tree branches are amazing
From Stainforth Bridge . . .
the effects of the recent dry weather can be seen
The well-known waterfalls . . .
are a shadow . . .
of their former selves
Concentrating on one of the waterfalls . . .
and comparing to a previous visit
Heading up to Smearsett Scar . . .
I am treated to a display . . .
with two planes flying up the valley . . .
then one of them returning . . .
giving me the opportunity . . .
of more photos . . .
before turning back again . . .
for one last shot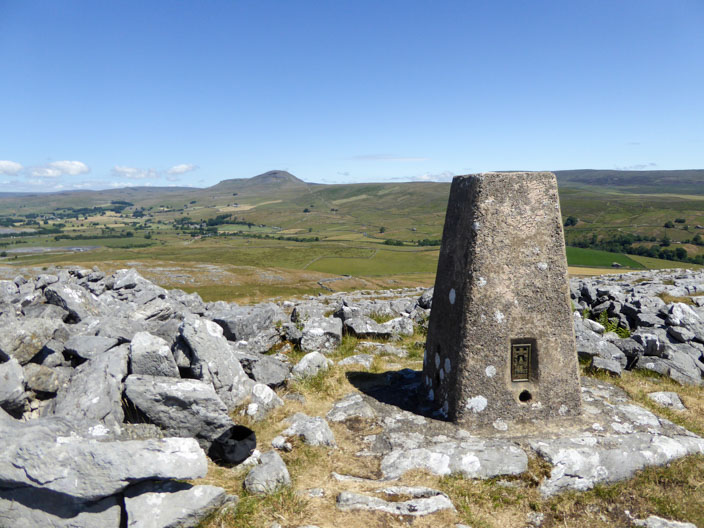 Smearsett Scar with Pen-y-Ghent in the distance . . .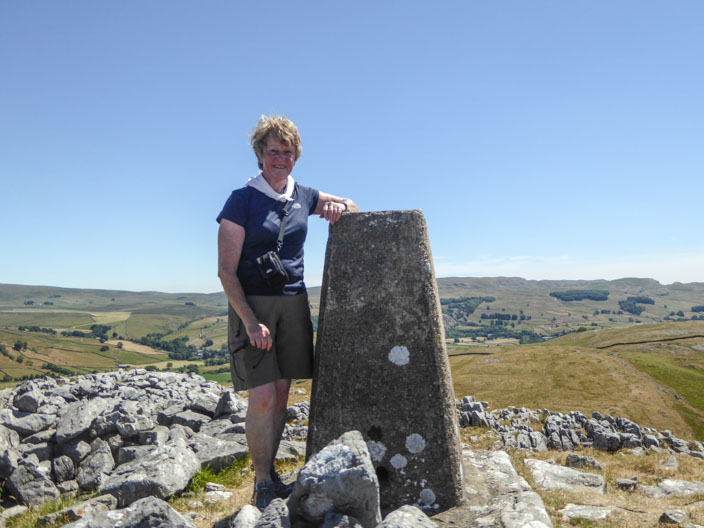 and showing that I've finally got the legs out!
A little colour in a rather barren landscape
Looking back to Smearsett Scar . . .
from Pot Scar
Looking down to Feizor where I'm hoping the cafe has ice creams!
The tree provides shade for a lunch stop . . .
with views of Ingleborough . . .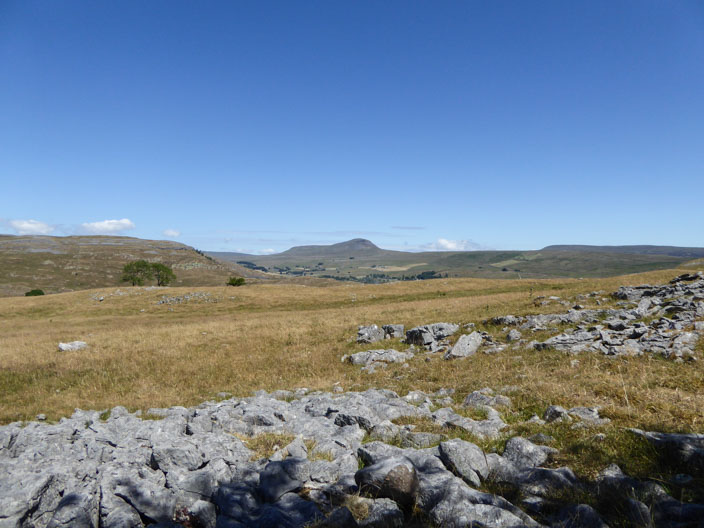 and Pen-y-Ghent
A little more colour!
Patches of bracken pop up here and there along the route
The first of two cairns . . .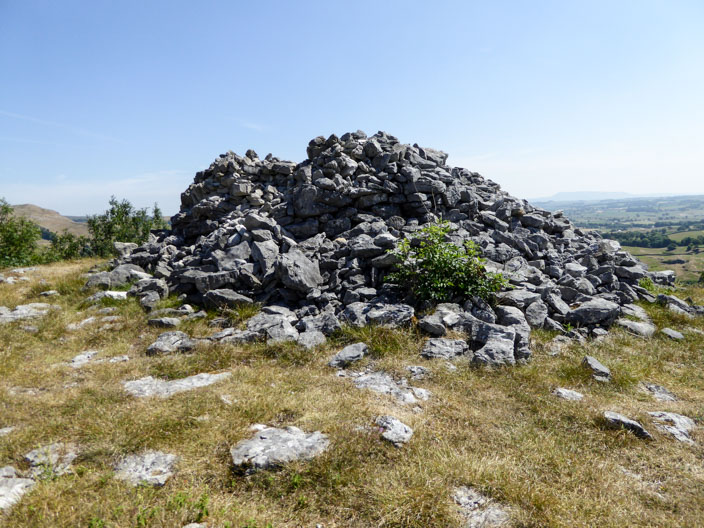 leads to the Schoolboys Tower . . .
which has a depression in the middle . . .
but no entrance
A BIG hole!
The River Ribble . . .
where there is no water going over the weir . . .
in contrast to the last time I was here