Sunday, 25th September 2018
Walk:
Wiswell Wreless Station, Wiswell, Nick of Pendle, Churn Clough Reservoir, Black Hill, Shady Walks, Read Hall, Read Old Bridge
Start Point:
Whalley, Spring Wood car park
Grid Reference:
SD 740 360
Distance:
11 miles
Ascent:
1,900 feet
Time:
5.75 hours
Weather:
Sunny spells with a col breeze at times
Comments:
This undulating walk took in a number of points of interest from the relatively recent Wiswell Wireless Station to Read Old Bridge, the site of a Civil War battle in April 1643. A group of local Roundheads ambushed and beat the Lancashire Royalist Army. Good sunny spells interpersed with a cool breeze in exposed areas necessitated frequent adjustment of cothing. Terrain varied from some road walking to open fells interspersed with a 'few' muddy sections! A pleasant walk enjoyed by all.
Wiswell Wireless Station stands beside the quarry
A new development replaces an extensively altered post war prefab and kennels.
Referred to as Wiswell Hall in the planning documents, but Wiswell Manor on the signs,
this will be a family home which incorporates a B & B business.
Time for elevenses overlooking . . .
the Pendle Ski Club
Dumped!!
But what was the original use of these broken columns?
Churn Clough Reservoir
Churn Clough Reservoir
on the way to . . .
Black Hill . . .
where we stop for lunch
Quite a few lambs around now
It's a tight squeeze through this gate set in a V section of the wall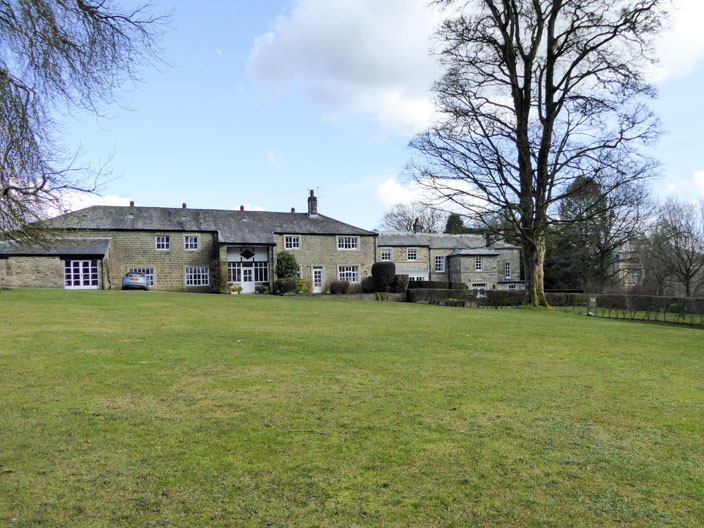 Read Hall built between 1818 and 1825 is a Grade II listed building
Number 8 twins