Monday, 5th August 2019
Walk:
Robin Lane,

Skelghyll Wood

, Ambleside, Stockghyll Force, Wansfell Pike, Nanny Lane
Start Point:
Troutbeck, Church Bridge
Grid Reference:
NY 412 027
Distance:
7 miles
Ascent:
2,000 feet
Time:
3.7 hours
Weather:
Warm with sunny spells
Comments:
A popular route on well made tracks taking in views of Windermere and surrounding fells tops. Stock Ghyll Force was flowing swiftly after the recent rain. The climb to Wansfell Pike was tough as usual but Luna made it look easy!!
windermere from Robin Lane (track)
Stock Ghyll Force . . .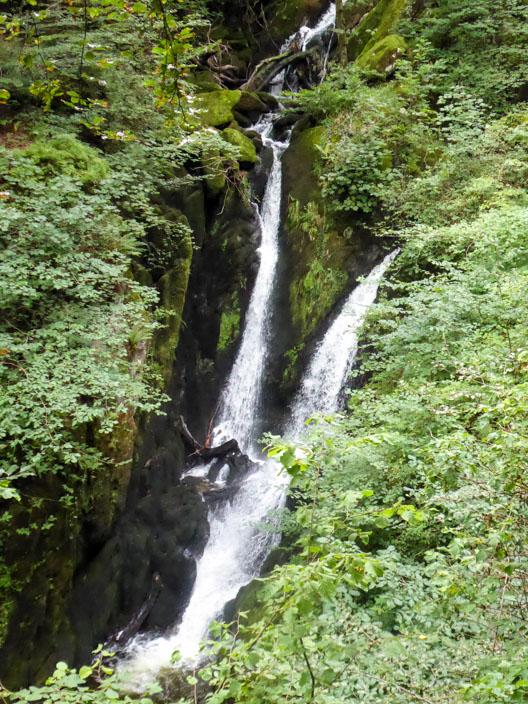 quite full today
Luna is enjoying the walk . . .
and is the Queen of the Mountain on Wansfell Pike . . .
where Lisa encourages her . . .
to look at the camera
Windermere in view again