Saturday, 28th December 2019
Walk:
The Shireburn, Ribble Aqueduct, Jumble Rocks, Fox Fields, Stonyhurst College
Start Point:
Hurst Green Village Hall car park
Grid Reference:
SD 684 382
Distance:
4 mls
Ascent:
310 ft
Time:
1.7 hrs
Weather:
Mainly overcast & cold
Comments:
A very muddy start to the walk but much improved after joining the Ribble Way. Busy initially but much quieter after leaving the Ribble Way.
The Ribble Way is joined at the aqueduct . . .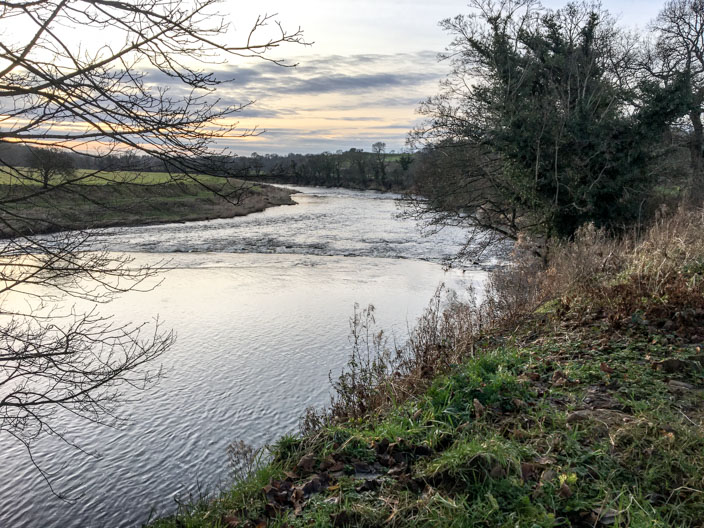 and left just before the Jumble Rocks
Hobbit Hill, a collection of holiday cabins, is situated on the Tolkein Trail
St Peter's RC Church in the grounds of . . .
Stonyhurst College
The geese start to head across the road . . .
but these can't get through the fence . . .
and don't know where to go
Those that got through the fence enjoy their tea