Thursday, 16th May 2019
Walk:
After six days of walking we decided on a trip to Harrogate and Knaresborough for sightseeing and shopping.
Weather:
Mainly sunny
Comments:

After finding a car park in Harrogate we eventually located the Tourist Information centre to get a town map and plan our visit. Our first port of call was, of course Betty's Teashop where we enjoyed the old fashioned surroundings and service. We then had a quick look at the Pump Room before exploring the Valley Gardens.

We the travelled on to Knaresborough to walk beside the River Nidd and explore the castle.
Visiting Betty's Cafe Tea Rooms . . .
We enjoyed the ambience . . .
of the classic interior
The Royal Pump Room was built by Isaac Shutt in 1942 to provide shelter
for the town's affluent visitors as they took the famous waters
The Valley Gardens are English Heritage Grade II Listed gardens . . .
Walking throughThe Colonnades . . .
we take time out for a couple of photos
In the New Zealand Garden . . .
we find examples of some indigenous creatures . . .
and representations of . . .
the Kiwi culture
A central flower bed encloses . . .
a pond and sculpture
Magnesia Well Tea Room
Moving on to Knaresborough . . .
we walk beside the River Nidd and spot a house almost in the rocks
This information plaque . . .
tells us about the house opposite
The next information board tells us about the river . . .
and the railway . . .
with its magnificent bridge
The Chapel of Our Lady of the Crag, a wayside shrine with carved altar, vaulted ceiling, roof bosses and gargoyles - but only open on Sundays
The knight figure may date from 1408 but has been recently restored
The King's Tower at Knaresborough Castle
From the outside the entance looks quite different from . . .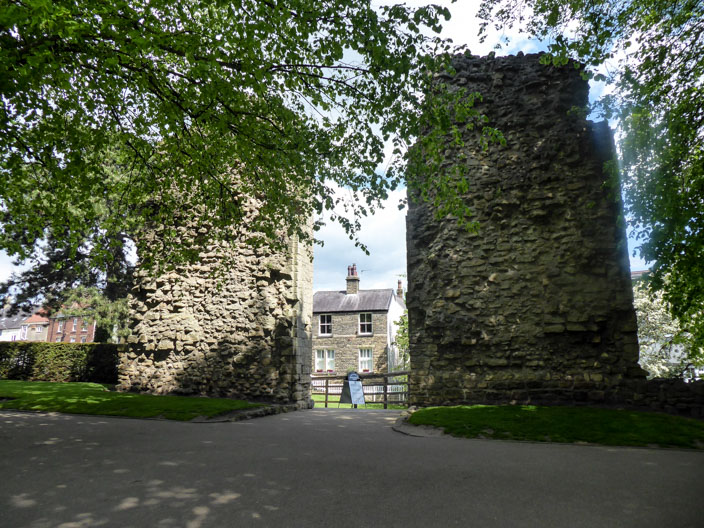 the inside where the stone is much rougher
First time we have seen the term 'Sallyport' . . .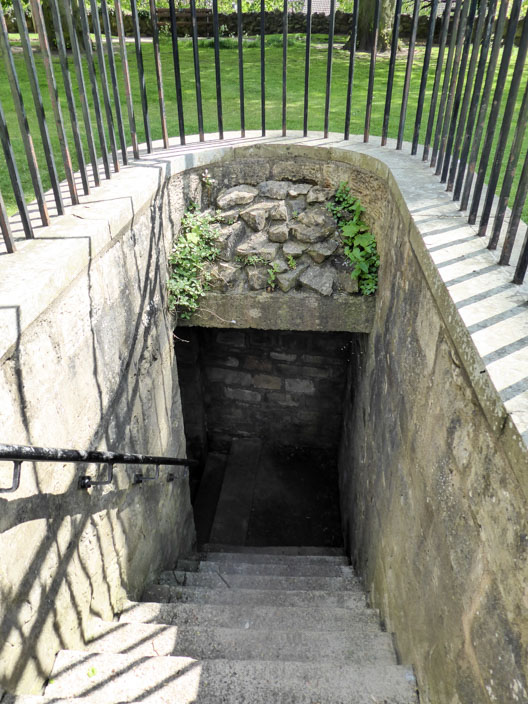 but unfortunately the entrane was locked
Another examples of the two faces of the columns . . .
but this one shows clearly how they were constructed
From the castle we can see the weir on the River Nidd . . .
and get a better view of the railway bridge . . .
and just manage to catch a train crossing it
Trying out another view . . .
I was lucky enough to get a closer shot of another train
The entance to the King's Tower
Descending from the castle
to enjoy a coffee beside the River Nidd . . .
Heading back to the car park . . .
we take in the views upstream from the road bridge
A brief stop as we head back to the cottage to take a couple of shots . . .
particularly pertinent to Pately Bridge