Sunday, 23rd February 2020
Walk:
Stonyhurst Observatory, Hall Barn Farm, Whalley Road, Cross Gills Farm, Ribble Way, Fox Fields, Whalley Road, Stonyhurst College
Start Point:
Hurst Green Village Hall car park
Grid Reference:
SD 684 382
Distance:
4.5 miles
Ascent:
420 feet
Time:
1.75 hours
Weather:
Windy with sunny spells
Comments:
This walk was to check out a blocked path at Cross Gills Farm seen on yesterday's walk. The second part of the walk detoured to Jumbles Rocks to compare river conditions with those 5 weeks ago.
The footpath sign at Cross Gills Farm isn't very clear . . .
but the map shows that the path goes to the left of the fence
But the hurdles are fixed in place and the only way to get oast is to climb over them
The next gate has been totally blocked
Eventually a stile is reached . . .
but walking on the opposite side of the fence would have meant this gate had to be climbed
Signs of flooding on the Ribble Way . . .
where the water is flowing very quickly
Jumbles Rocks . . .
cause rough water . . .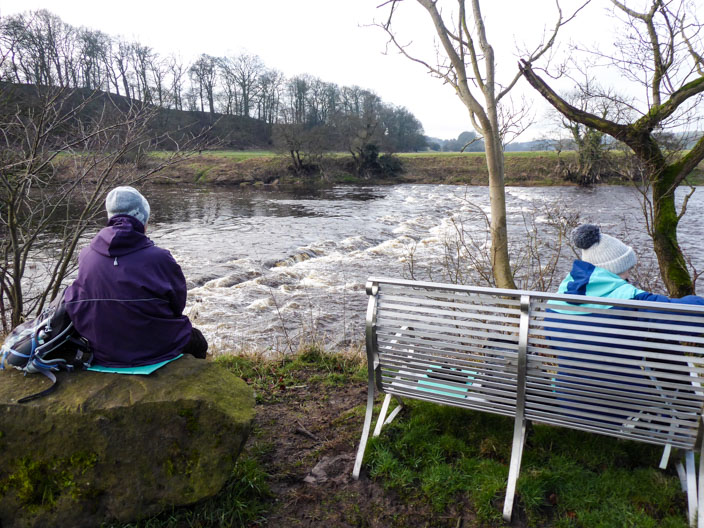 compared to January 10th
Car park or marina??