Friday, 31st July 2020
Walk:
Snow Hill Lane, Wyre Way, Street Bridge, Foxhouses, Wyresdale Park
Start Point:
Wyresdale Park car park
Grid Reference:
SD 508 490
Distance:
6.5 miles
Ascent:
270 feet
Time:
2.5 hours
Weather:
The hottest day of the year - 34+ degrees
Comments:
We had started the walk early and much of the route was in woodland so we weren't affected by the heat. However the footpaths were very muddy for much of the way. A very enjoyable lunch at the Apple Store who catered very well with the Coronavirus restrictions.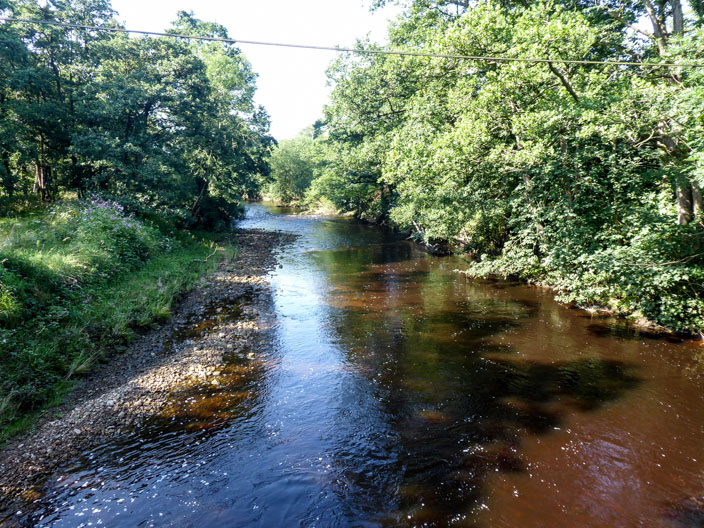 The River Wyre as we cross Cleveley Bridge . . .
and find a notice about Nan's Nook footbridge that was demolished in January . . .
and before it was demolished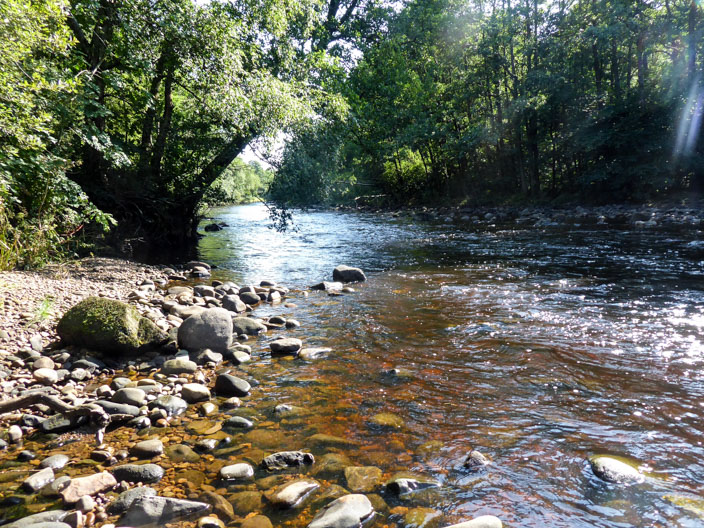 Walking beside the River Wyre . . .
before reaching the detour underneath the motorway . . .
where Marie demonstrates the low level of the structure
Stopping for elevenses we spot a heron in the distance . . .
before passing another lake