Monday, 15th June 2020
Walk:
Brackenbottom Scar, Pennine Way, Pen-y-Ghent, Plover Hill, Foxup Moor, Hull Pot, Horton Scar
Start Point:
Horton Bridge
Grid Reference:
SD 810 720
Distance:
9 miles
Ascent:
1,810 feet
Time:
5 hours
Weather:
Very close with sunny spells and hardly any breeze
Comments:
Finally a 'proper' walk as Lockdown eases a little. Quite a few people on the summit then only four people seen for the rest of the walk. The descent from Plover Hill seems to be more eroded than previously with some tricky sections. An enjoyable day.
From Horton Bridge a mist hangs around the summit . . .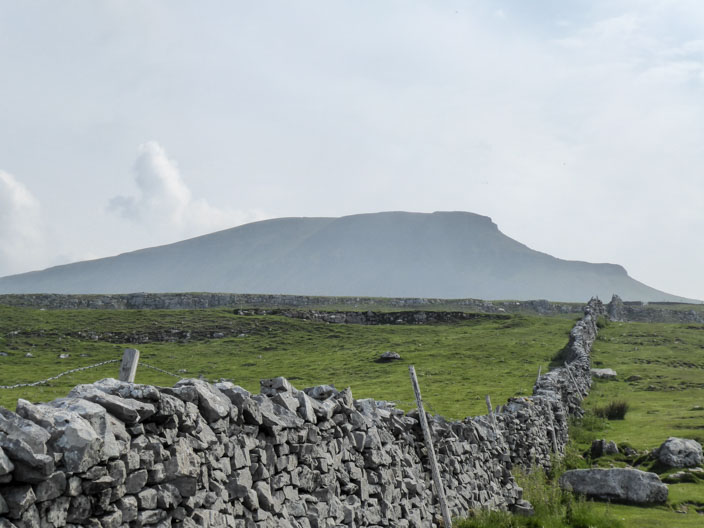 but it clears as I climb over Brackenbottom Scar . . .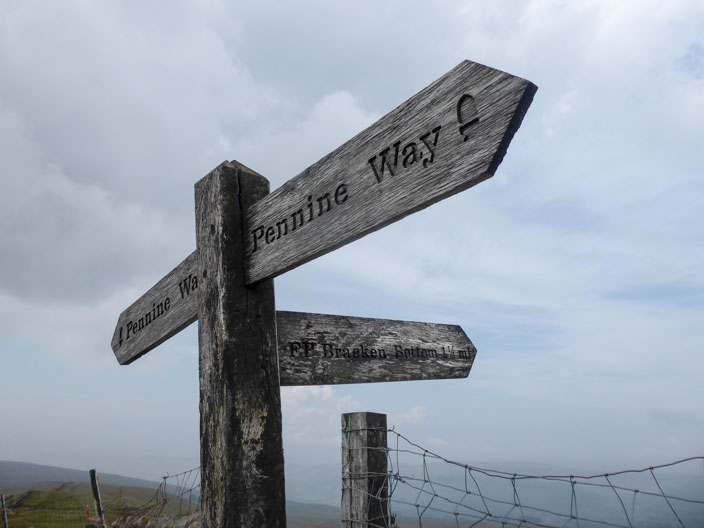 to reach the Pennine Way
No views from the summit, just lots of people!
Looking back to Pen-y-Ghent from Plover Hill
The descent from Plover Hill traverses the hillside but there are some tricky exposed sections . . .
and looking back to the descent
Ingleborough
The sound of water attracts my attention . . .
but the water quickly disappears
Hull Pot today . . .
and as it was in 2011
I can hear water somewhere . . .
but it isn't coming from Hull Pot back . . .
so I continue my exploration around the pot . . .
and finally manage to spot where the water . . .
is coming from
The usual source of water from the beck . . .
and as it was in 2011
Only 1.5 miles to go, back on the Pennine Way . . .
which can be seen descending from the summit
Germander speedwell lines the path