May Compilation 2020
Walk:
Still on lockdown so another compilation of photos for the month and a record of distances, ascents and times.
Start Point:
Home
Grid Reference:
SD 614 373
Distance:

Walks: 105.6 miles

Ride: 33.8

Ascent:

Walks: 7,371 feet

Ride: 1,565 feet

Time:

Walks: 38 hours 6 minutes

Ride: 3 hour 38 minutes

Weather:
Another very dry month with some very hot days and only a little rain.
Comments:
More routes followed along footpaths, across fields and through quiet residential areas.
Keeping an eye on me!
A quiet path . . .
hides a lovely display of bluebells . . .
where the recent rain lingers on the leaves and . . .
further along the path some brightly coloured gorse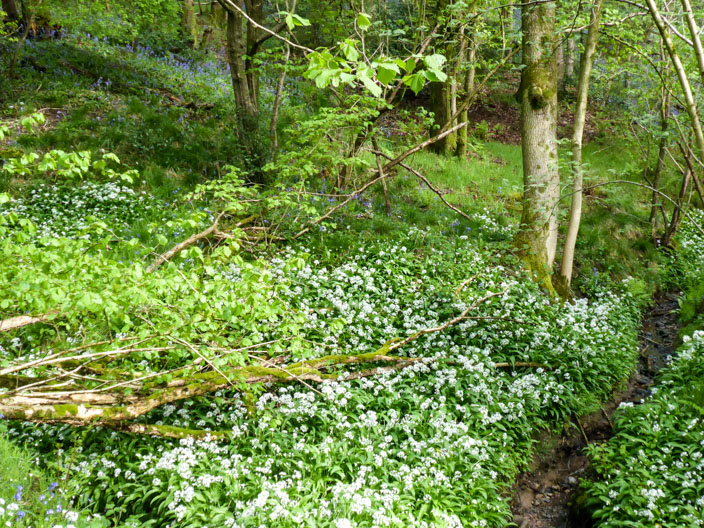 Walking through Norcross Wood . . .
blubells . . .
and garlic in full bloom
Panorama as I walk through . . .
a field with long grass - note the footpath
Two trees to the left of which . . .
if you look very carefully . . .
you will find the footbridge . . .
evidently part of a local initiative . . .
and more visible from the opposite side!
A song thrush chooses a power line to sing for a mate
A tree attracts my attention . . .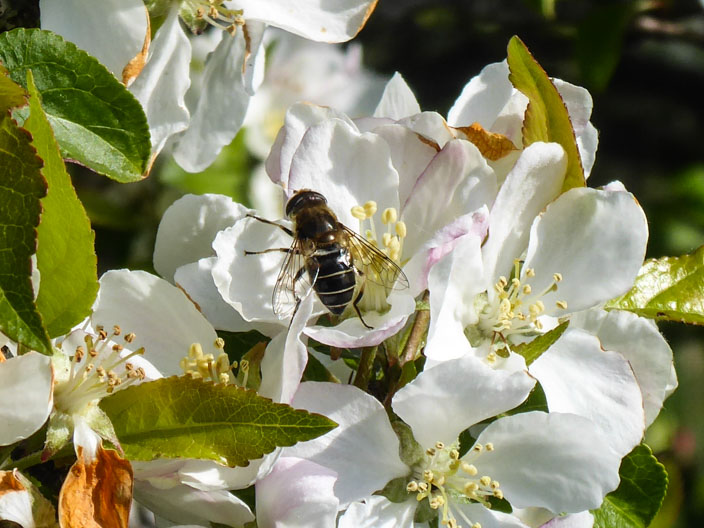 and taking a closer look a visitor looks for refreshment
Brightly coloured rhodedendron
Unfortunately my path passes through the sheep's sleeping quarters!
What a treat . . .
compared to field . . .
after field of long (wet!) grass
Thank goodness for the zoom!
Keep your head down!
New route for Luna - a whole field just for her!
That was a tiring walk . . .
time for a nap